---
[ Next Thread | Previous Thread | Next Message | Previous Message ]

Date Posted: 19:54:58 12/21/11 Wed
Author:

Ravenbeauty
Subject:

Red Hot Spoilers, Rumors, News & More! Updated 12/21/11!

Hey Gang,





I cannot begin to thank all of you for your incredible love and support over the past few months. As most of you know, I am battling cancer for a second time (first bout hit me in my late twenties). The past few months have been a mixture of tears, uncertainty, frustration, fear, and pain. When I awakened from the extensive mastectomy I underwent in mid October, I felt like I had been hit by a truck. I honestly hadn't expected that much pain. When the pathology report came back, I was told that they found Epitheloid Angiosarcoma in both breasts, and Infiltrating Ductal Carcinoma in my right breast (nobody saw this coming). The Angiosarcoma was bad enough, but we had no idea about the Infiltrating Ductal Carcinoma (I was stunned). My Oncologist told me that they held four conferences over my case because they had never seen a case like mine. I guess when I do something, I do it big. Two types of cancer (one extremely rare and aggressive)

I was told to enjoy what I have left, but that there was not a whole lot that could be done with triple negative tumors, as they do not respond to hormonal treatment (and radiation from my twenties is what caused the Angiosarcioma to begin with). My Oncologist said that it wasn't a matter of "if" with me, but "when." I went home devastated, angry, tired, and genuinely scared. It was then that I could feel my mother's presence. I knew that she wanted me to fight, and to write my own ending without the help of any doctors. I once joked to Silas Kain during a broadcast that I simply needed better writers! I am going to be my own writer, and write my own ending. I'm doing this because I want to survive. I am doing this because you have given me the strength to endure this. Your many letters, posts on my Facebook wall, posts here at Voy, e-mails, and telephone calls have cushioned the fall for me. I am a fighter, and I don't intend to lay down and die. I wanted you to know that you have been a large part of the healing process for me.

Last Thursday (December 15, 2011), I was given a gift, and one that I will never forget. I want to personally thank Hillary B. Smith, Michael E. Knight, Cat Hickland, Andrea Evans, and Ilene Kristen for calling into the "The Ravenbeauty Extravaganza Christmas show" to surprise me. Although my voice was pretty much gone throughout the broadcast (due to a cold I've been battling), it was an incredibly magical evening! There are no words adequate to even begin to express my gratitude and love to you guys for what you did. You lifted my spirits, and gave the fans a treat they won't soon forget. You will never know just how much that meant to me. It was my own Christmas miracle. Five soap icons that I have admired and loved for years. What a lovely gift. You put a smile on the faces of soap fans everywhere. I love you Cat! You are the best friend a girl could ever hope for. You are a beautiful angel inside and out (I will never forget what you did for me on Thursday). Thank you to Silas Kain who has come to mean a great deal to me these days. Thank you to Nelson Branco for lifting my spirits, making me laugh, and working his own magic to make Thursday's show so special for me. Hugs going out to Silas Kain, Flo DiBona, and the core 4 for all their tireless hard work in trying to keep this genre alive. A special thank you going out to Dee Tav for the beautiful song that she wrote for me titled "Raven's Song." It left me in tears (beautifully written and beautifully sung). May you all have a truly magical Christmas and a blessed and Happy New Year to come! In case anyone missed out on this magical broadcast, simply click on the link below ("Raven's Song" is included in the broadcast)!

The Ravenbeauty Holiday Extravaganza Show!

Speaking of radio shows, a very special guest called into Silas Kain's show this past Monday night! Surprised us all! She comes in around the 107/108 mark on this! What a treat (Lol)!

Silas Kain's Radio Show With Special Guest From Monday!

Before we head into our scoops and spoils, please continue to support the coupon campaign to keep this beloved genre alive! This campaign is very much alive and continues to gain a lot of momentum out there!

Coupon Campaign!

Gossip Column Disclaimer That Will Appear In Each Column!

This disclaimer will appear each week. Please keep in mind that these are rumors, and any gossip or rumors found within, are completely unsubstantiated. I know this goes without saying for most of you, but there are many new readers out there as well. So far, my sources have been pretty darn good over the years, and I am truly grateful. It would be pointless to have a gossip column without gossip, so you will find both fact and unsubstantiated rumors within these walls. Also, please note that actors are contractually bound by gag orders. They are not allowed to reveal whether they are leaving or not, until the network gives them the green light to do so. Insisting that actors speak to rumors that involve their relationship with their respective shows, places them in a very awkward position. Please keep all of this in mind as you read my column (which will come out every other week). In addition, I can be wrong, and freely admit this. When my sources give me what they have, it's what they are hearing backstage at that moment in time. They are the first to admit that stories can be scrapped or rewritten, with casting decisions changing frequently. I respect their limitations, and so should you. Most of what I hear are very early rumblings, but I will keep nothing from you either way.

Now for the latest, (and it only gets crazier and crazier my friends), expect a rather large announcement so brace yourselves! As for Prospect Park, how odd that they would allow all of their newly bought sets to be destroyed by ABC when they had reportedly just spent millions on them only months prior (and the sets were destroyed by ABC/Disney, and not by Prospect Park) The sets were also conveniently destroyed immediately after the shows wrapped. Does anyone out there still believe that money exchanged hands for these destroyed sets (let alone millions that Prospect Park clearly doesn't have)? Fascinating timing don't you think? As soon as each show wrapped, then and only then did Prospect Park conveniently swoop in and declare that they were not going to be able to make things work? They allowed the actors at OLTL to believe that things were moving forward, and so the actors relaxed and stopped looking for gainful employment elsewhere believing that they didn't need to (Disney has no shame). They stopped worrying and exhaled only to have their hopes shattered at the last moment.

Now I am hearing that Prospect Park may be getting rather territorial over a real deal that people are trying to make happen behind the scenes. Although much information cannot be released as of yet, it would seem that Agnes Nixon needs all of our love and support right now. These are her creations.....her beloved shows! Do the right thing Prospect Park! More will be revealed when it's safe to do so. Suffice to say that these games are growing old for everybody involved. ABC is not above feeding the new regime a very old dish. Don't drink the Kool-Aid again. Don't let them do this to you again! They are lying to you again! A year can fly by rather quickly (and sadly, it will).

Ravenbeauty's GH Dish

I told you two months back that you would get one announcement after the other for GH once the mass exodus begins (and this is only the beginning my friends). Do not blame the new regime for the mouse runs the house. That giant standoff between Sonny and Jason, which was planned in the original serial killer storyboards, may or may not be going forward at this time. Ignore the red herrings for they will lead you astray. If this story goes forward, it will rock all of Port Charles (think back to one man's tortured childhood). Think back to an accident that left another strangely compromised with black outs which they are unaware of. Was Franco right? Only time will tell.......

I stand by my scoop, which caused quite a stir back in July when I said "Welcome Home Laura" for Genie will indeed be back to wrap things up (they are pulling out all the stops and feel the Bells will loan her to ABC). My scoop on Bree Williamson heading to General Hospital from Friday, December 2nd looks good to go. Unless something has changed (and admittedly I have had other things on my plate here lately and haven't been updated on this one) expect the announcement soon. Keen readers took note of my clues regarding Michael Easton when I put out the scoop on Bree Williamson. As I said, expect some very familiar faces at GH sooner than later.......

Wave goodbye to Steve and Olivia...........

One major favorite is on his way back (announcement should be forthcoming over the next couple of months). A fan favorite returns without his leading lady. Wonderful old time favorites return bringing GH back to it's core once again......

Speaking of Bree, her new look is gorgeous! Unreal!




Ravenbeauty's OLTL Scoops!

How sad that we haven't much to dish anymore as we draw nearer and nearer to the end. Look for two major reunions to bring things full circle. A surprise return and a bittersweet moment from the past will leave not a dry eye in the house. A shocking secret is revealed, and someone comes home again......

One family gets the shock of their lives, and one major leading man crosses the street to yet another network once again........................

That's it for now guys. I'm outta here. I hope everyone out there has a very Merry Christmas and a truly joyous and wonderful New Year to come! Happy Holidays! I love you guys! XOXO!


Last edited by author: Wed December 21, 2011 23:50:42 Edited 5 times.

[ Next Thread | Previous Thread | Next Message | Previous Message ]


---
Replies:

[>

Re: Red Hot Spoilers, Rumors, News & More! Updated 12/21/11! -- Paul Satterfield (Joyful), 00:51:36 12/22/11 Thu [1]

Hi Raven,
As I indicated to you a while back, there are so many more people pulling for you than you know. So kind of the girls and Micheal to phone in with love and support but that's who they are. Outstanding people. I am so happy to see the fighting spirit in your posts. Never giving up is the key to life in everthing we do. God Bless and Happy Holidays. Your fan,
Paul Satterfield

[ Edit | View ]

---
[> [>

I am so honored! --

Ravenbeauty

, 02:07:49 12/22/11 Thu [1]

What an incredibly sweet and thoughtful note! I am honored beyond belief Paul. I have such a smile on my face right now at the very thought of hearing from you. You are an incredibly handsome and talented man with a heart of gold. God bless you for your lovely post! Much love to you! Thank you for the smile today! I hope you have a Very Merry Christmas and a bright and happy New Year! XOXO!

((((Hugs))) :)

[ Edit | View ]

[> [>

How wonderful! Raven you are truly inspiring! -- LAwoman, 13:28:52 12/22/11 Thu [1]


[ Edit | View ]

[> [> [> Re: How wonderful! Raven you are truly inspiring! -- Nancy C. (joyful), 15:26:59 12/25/11 Sun [1]

Thanks for all you do for us Raven. Many prayers are being sent your way. Prayers have a way of being answered, and with so many praying for you, I believe good things will happen for you. Stay strong and believe. I don't know you but am inspired by you. Merry Christmas and a very Happy New Year!

[ Edit | View ]

[> [> [> [> Re: How wonderful! Raven you are truly inspiring! -- Curlie (Never Give Up), 20:29:48 12/28/11 Wed [1]

Hey Raven! It's me again Curlie..don't know if U remember
me, but I used to post with U on the OLTL Board. I was
just reading yr collumn and all that U went through. I
sent U a prior msg telling U that God is able and no matter
what the Doc says God has the last say so..and yes he is
a healer, I know that for a fact. I am so glad 2 hear
that U are a fighter bc I know that once U give in 2 sickness that is when it takes over, so keep fighting
and all of us that love U will be fighting with U.
God Bless!

[ Edit | View ]

[> [> Re: Red Hot Spoilers, Rumors, News & More! Updated 12/21/11! -- Shanean Austin, 04:04:06 01/11/12 Wed [1]

Hello,

Raven,

I am a lurker on your site and always enjoyed your spoilers!!! I am so sorry to hear about your health!! You cannot give up!!! Have you reached out to the best cancer doctor???!!!!!. My husband has been going through cancer too and it also runs in his family. I make sure he eats his vegetables brocoli and spinach all of the leafy greens are good for cancer also kale and bok choy. He drinks much more juices and cuts down(he trys to anyway). Tumors like sugar. I have also made sure he takes his vitamins. When all of this started he was Vitamin D deficient, which he was never before. Most of the time when you have certain cancers such as colon cancer and breast cancer people are Vitamin D deficient. When people's Vitamin D levels are high they do not get alot of cancers. The oncologists do not tell you this. when my husband finished his chemo treatmemts they checked his Vitamin D levels and they were normal!! Because I started him on a regime of 8,000-10,000 iu of Vitamin D through his chemo treatments and he will continue to do so. Antioxidants are great to prevent cancers, such as Coenzyme Q10 Resetervol. Tumeric are good for preventing for tumors also flaxeed oil also. Calicum also goes together with the Vitamin D. He also takes a high powered Multvitamin. Chinese Herbs help, acupunture, message aslo yoga helps. My husband decided he has to be in charge of his health, not the doctors. They do not tell you everything you need to know. Also always get a second opinion, get doctors who have more experience in yourtype of tumors and cancer. Do not listen to people who do not have alot of experience in your type of cancer and tumors. Of course they will write you off and tell you they can do nothing else for you!!! You are beyond their expertise. Always look for more answers. I did with my husband and his familial cancer, you have to look out for yourself. Doctors are not God. Go to somewhere where all they see are rare cases like a hosipital like Sloan Kettering. Also prayer and faith helps!!!! God Bless you!! PSS You have to keep the immune system strong without that we get tumors!!!

Shanean Austin

[ Edit | View ]

[> [> Re: Red Hot Spoilers, Rumors, News & More! Updated 12/21/11! -- Misty Griffin, 23:42:53 01/15/12 Sun [1]

Raven,
Any news on Vincent Iriazarry going to GH? The character of Dr David Hayward is the most logical addition to GH but AMC actors are being overlooked.

[ Edit | View ]


---
[> Re: Red Hot Spoilers, Rumors, News & More! Updated 12/21/11! -- Chris, 01:46:28 12/22/11 Thu [1]

Didn't Agnes Nixon say at her Harvard seminar that PP wants to reach a deal with an overseas firm to move AMC/OLTL to Canada with different cast members? Is that the deal that you were referring to, Raven? Glad to have your column back! I hope that you're feeling better!

[ Edit | View ]

---
---
[> Re: Red Hot Spoilers, Rumors, News & More! Updated 12/21/11! -- Francesca, 02:27:03 12/22/11 Thu [1]

Hi Raven,

I've been reading you for years, and never wrote to you before. Twenty years ago a doctor told us that my mother had inoperable cancer and with chemo and radiation she would be lucky to have 6 months. My brothers and I refused to believe that and so we got 4 different opinions and finally found a wonderful surgeon at Sloan Kettering. 20 years later and my mother is still with us. Please keep up the fight. Never ever give up.

Merry Chistmas and Happy New Year! God bless us everyone!

[ Edit | View ]

---
---
[> Re: Red Hot Spoilers, Rumors, News & More! Updated 12/21/11! -- Christina, 10:36:13 12/22/11 Thu [1]

Raven, I'd be very interested in your take on the Ellen Holly controversy...

[ Edit | View ]

---
---
[> Re: Red Hot Spoilers, Rumors, News & More! Updated 12/21/11! -- Erin Goeller, 10:58:46 12/22/11 Thu [1]

Raven, I hope you will never ever give up fighting this cancer, and fighting to live. I am very proud of you. Next, I really hope and pray that there is still a chance that OTLL can be brought back in the next year. Also, if Michael Easton goes to GH, doesn't that mean he won't be able to play John McBain if they do bring OLTL back in the next year. Is GH bring Frank Valentini and Rob Carlivati in just so they can end GH for good on a high note? Please let me know what you can.

[ Edit | View ]

---
---
[> Re: Red Hot Spoilers, Rumors, News & More! Updated 12/21/11! -- John B (Hugs), 11:55:14 12/22/11 Thu [1]

Hi Raven. I so glad that you are determined to fight the cancer and win. So many people around the country and beyond are praying for you and sending out good thoughts for you. You are a fighter and we all believe that your attitude will bring you victory. Stay strong and determined and lean on all of your many fans who love you. Wishing you peace, love and lots and lots of smiles. God Bless You!

[ Edit | View ]

---
---
[> Re: Red Hot Spoilers, Rumors, News & More! Updated 12/21/11! -- madea, 20:43:04 12/22/11 Thu [1]

I'm wishing you a wonderful and peace filled Christmas and a VERY HEALTHY New Year.

[ Edit | View ]

---
---
[>

Re: Red Hot Spoilers, Rumors, News & More! Updated 12/21/11! -- Jennifer B, 08:33:50 12/23/11 Fri [1]

Raven, you are such an inspiration! I have been following you for years and was dismayed when you took your hiatus, but it was one that you deserved. Imagine my surprise when I just happened to check this forum last January to find you posting again! And then to join Facebook and actually accept my friend request...it really meant alot to me as a loyal fan who never doubted the scoops you gave us.

I have been praying for you daily (I still find it hard to believe that through all of your struggles you still managed to write a Happy Birthday to me on FB, someone that you don't know from Adam). If anyone can persevere, it is you.

Hoping you have the Merriest Christmas and Best New Year ever!!

[ Edit | View ]

---
---
[>

Re: Red Hot Spoilers, Rumors, News & More! Updated 12/21/11! -- Anonymous, 16:07:03 12/24/11 Sat [1]

Merry Christmas and wishing you a Happy New Year Raven. So glad to hear from you. How sweet of you to give such an in depth column. I am so going to miss One Life to Live. Reality has set in and I can't help crying watching the last of the episodes. Take care of yourself and feel better. Big Hug.

[ Edit | View ]

---
---
[>

Merry Christmas!!! --

Ravenbeauty

, 22:49:20 12/24/11 Sat [1]

Hey Guys,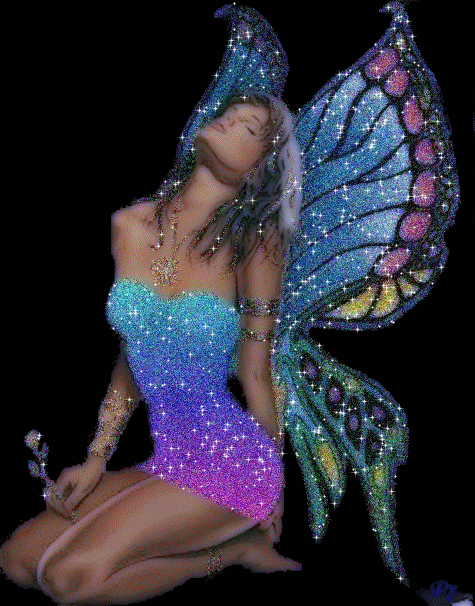 To the most wonderful readers and friends a girl could ever hope for, I want to wish you all a very Merry Christmas and a truly happy and joyous New Year to come! May we all be healthy, prosperous, and truly happy in 2012. This past year has been a tough one for me, but it's also been filled with laughter, magic, and love. I take the good things with me as I go forward (and you guys are definitely one of those good things). To the writers and actors out here, we will never stop fighting on your behalf to keep this time honored, beloved genre alive. This genre has endured for generations because it is tightly woven into the fabric of our very hearts. These beautifully crafted, well-written stories must continue. They are relevant. These characters have come to feel like family for those of us who have been watching since we were children. As you can see, we have a powerful voice that has reverberated throughout the very halls at ABC. I know that many of you feel heartbroken as OLTL grows nearer and nearer to the end, but there are people behind the scenes trying very hard to get these shows back up and running. They are not dreamers and they are not without a plan (and they have no agenda like Prospect Park). If they succeed, our fondest wishes may indeed come true. A war is being waged right now behind the scenes that involves a certain company that won't give our beloved Agnes Nixon the rights to her own shows. Do not give up on these shows just yet my friends.

As for General Hospital, I can't emphasize enough how important it is to tune in now and keep tuning in no matter who is paired with who and no matter how you might feel about the shows current state. The only chance General Hospital has (and it's a slim one as you know) is if they prove to be a very strong lead in for Katie (and even that would only be a short term band aid), however it will buy the people who are trying to work out a deal behind the scenes, the time they need to include General Hospital in their plans. Please continue to watch and support General Hospital. If you truly love this genre and are truly looking at the bigger picture, this won't be a question mark for you. God bless each one of you and may your holidays be filled with love, laughter, good times, good food, and lots of hope for the coming New Year! I cannot begin to adequately thank you for all the love and support you have shown me this year so I will simply say that I love you. Now and always (and to the actors and writers at ABC, we have your backs, and we always will). XOXO! ♥

[ Edit | View ]

---
[> [> Re: Merry Christmas!!! -- Meg, 08:41:18 12/26/11 Mon [1]

Merry Christmas Raven. Have a wonderful blessed day!

[ Edit | View ]

[> [> A true story about a message from heaven -- Marie, 12:22:28 12/26/11 Mon [1]

I have been thinking about you Raven and the wonderful people who come to your site. I want to share a true Holiday season story that happened to me a week before Christmas in 2009.

But before I do that, I want to tell you I truly believe you are going to live a lot longer than the doctors are predicting. I can't begin to tell you the stories I have heard of perfectly healthy people who have died unexpectedly, while people they are close to who are very ill, live on for years. Nobody knows when their time is up and a miracle can happen to anyone. Always keep faith, hope and love in your heart.

Now each and every one of us have to die eventually and my story is about the other side.

When I was 13 I remember being with my sick mom in the hospital standing by her bed. We were talking about dinner when she stated she saw her parents in the room. Said they were waiting to take her. I was a bit confused because they had both died by the time I was 5. My mother ended up dying later on that night. That was 35 years ago.

My dad was 90 and under hospice care in 2009. He talked about his family, specifically his parents and his FAVORITE COUSIN Leonard who had died about 10 years prior. They were very close. I assured him that when he died he would see them again and reminded him of my mother's last words. He seemed a bit doubtful. My dad passed away in my home in the beginning of December of 2009.

A week before Christmas I was going through a box of pictures and took one out of his cousin Leonard and his wife. My father was born in Europe and his family lived in Germany and Poland. I had not visited there for over 25 years and had not talked to anyone for at least 20. The telephone rings and I leave his bedroom to go to answer it. It was his cousin Leonard's daughter. I still had her father's picture in my hand… I was dumbfounded. I had not talked to her in 20 years. She did not know my address, married name or telephone number. But she said for a week she had a great urge to seek me out. It took her son, who is very internet savvy, three hours of research to find me. She had found my father's obituary and was shocked to see he had died only two weeks prior. She told me that she was an only child and so was I, but we have each other. (my dad always worried about dying and leaving me alone) Needless to say when I hung up the telephone all I could do was smile and think, my dad had sent me a message from heaven. I was right…and he was with his family again. It was the best Christmas present. It taught me not to fear death, because when my time comes, I just know my loving father will be standing there waiting for me.

God bless.

[ Edit | View ]

[> [>

Re: Merry Christmas!!! -- Ballerina (Dancingw/joyandhope), 02:10:13 12/27/11 Tue [1]

Belated Christmas/Holiday greetings to you. My prayers for your health and recovery go on till the end of this year and into the next as we need you to be strong and whole as we continue to wage this fight. Some may see it as pushing against a "brick wall", unyielding, immovable. Not true.
There is still much we can and will do to bring our shows back to the "iconic" status they enjoyed when people who cared about them were heading up their writing and production staffs and weren't subject to the agendas of others at higher levels. Quality and integrity are still prized commodities in this industry. And that's a bedrock foundation that soaps have always been built on. It's up to us to take these "tentpoles" and continue to raise them
without reservation. The casts and crews of these shows deserve no less. Love and hugs to you, darlin'. God's continued blessings...

[ Edit | View ]

[> [> Re: Merry Christmas!!! -- BW, 08:38:09 12/27/11 Tue [1]

I wrote a message before but it never appeared. I pray that everyone had a very Blessed Christmas and that the New year will ne filled with many Wonders!

[ Edit | View ]

[> [> Re: Merry Christmas!!! -- Brinard Sweeting, 12:48:50 12/30/11 Fri [1]

Belated Merry Christmas and a prosperous cancer free New Year to you as well! I speak it in Jesus' name, you shall live and not die, i speak life! i speak full health!

I love you Raven and will continue to support you :)

-Brinard

[ Edit | View ]

[> [> Re: Merry Christmas!!! -- Curlie (Christmas Miracle), 11:49:14 01/03/12 Tue [1]

I am just standing in agreement with everyone who is
speaking life and total healing 4 Raven in the coming
year. I really believe that prayer changes things and
if we all get on one accord and put positive feelings
out there in the universe in addition to our faith and
trust in God, it will only bring blessings to her and
her health. This is a fight we are all in 2gether, we
got U Raven. We are all there right with U praying 4
a divine intervention in your life. God Bless,,again
and again, and again...until it's done and you are
cancer free.

[ Edit | View ]


---
[> Re: Red Hot Spoilers, Rumors, News & More! Updated 12/21/11! -- dr.ivankipling, 23:16:44 12/24/11 Sat [1]

Raven I didn't want the day to pass without letting you know how very important you are to all of us. I hope&pray this holiday season finds you wrapped in peace,comfort,and the love/support of family and friends.
God bless&keep you dear Ravenbeauty!! XOXO

[ Edit | View ]

---
---
[> Re: Red Hot Spoilers, Rumors, News & More! Updated 12/21/11! -- Mia (<3 <3), 07:55:46 12/25/11 Sun [1]

Raven, you are such an inspiration to everyone. I love the way you continue to live your life, not defined by cancer. You are in control. What a beautiful message to send and live! Your focus on soaps and respect for a genre that has been a life line and entertainment for millions has been fantastic. You are a treasure and I pray for you all the time. Merry Christmas dear Raven, shine on!

[ Edit | View ]

---
[> [> Re: Red Hot Spoilers, Rumors, News & More! Updated 12/21/11! -- rapido (Merry Christmas Raven), 10:34:44 12/25/11 Sun [1]

Happy Holidays to you Ravenbeauty. Thanks so much for thinking of us. Your health is much more important to me than the fate of a soap opera. Stay strong in the New Year.

[ Edit | View ]

[> [> [> Re: Red Hot Spoilers, Rumors, News & More! Updated 12/21/11! -- drivankipling, 09:04:12 01/08/12 Sun [1]

Happy New Year Raven!! :) :)

[ Edit | View ]


---
[> Re: Red Hot Spoilers, Rumors, News & More! Updated 12/21/11! -- andrea adams (love and support), 01:36:33 12/26/11 Mon [1]

as a servivor i wanted to share another survivor story with you. i have a tenant the doctors told she had only monts to live as a result of lung cancer, that was six years ago the doctors where astounded that she has bet the odds. her medicine, prayer.you know that prayer has power your strongest weapon.he will come in your prayer room,he will give you all your medicine in the prayer room. i belive you will beat this. i belive that your fath will prevail over all.
love andrea adams.

[ Edit | View ]

---
---
[> Re: Red Hot Spoilers, Rumors, News & More! Updated 12/21/11! -- Chris, 03:52:12 12/26/11 Mon [1]

HAPPY HOLIDAYS, RAVENBEAUTY!!!

[ Edit | View ]

---
---
[> Re: Red Hot Spoilers, Rumors, News & More! Updated 12/21/11! -- soaplover, 12:33:12 01/02/12 Mon [1]

Happy New Year Raven. I wish you happiness and good healing. I just know for all the love out there for you it will be a good one for you. all love sent your way!!

[ Edit | View ]

---
---
[> Re: Red Hot Spoilers, Rumors, News & More! Updated 12/21/11! -- Erin Goeller, 09:02:25 01/10/12 Tue [1]

Happy New Year!!!!!!!!!!! I hope that you are doing alright, and stil fighting hard. Haven't heard from you in a while and I am a little worried. I hope that you are alright, and things haven't gotten worse. Lots of love sent your way.

[ Edit | View ]

---
---
[> Raven...thinking about you... -- Dineen (The Joyful), 01:26:11 01/11/12 Wed [1]

Hi Raven.
You have been on my mind so I have been checking site everyday to see if you posted. I truly hope you are feeling well. Thoughts and prayers are being sent your way!
Dineen

[ Edit | View ]

---
---
---
[ Contact Forum Admin ]
---
Forum timezone: GMT+8
VF Version: 3.00b, ConfDB:
Before posting please read our privacy policy.
VoyForums(tm) is a Free Service from Voyager Info-Systems.
Copyright &copy 1998-2012 Voyager Info-Systems. All Rights Reserved.