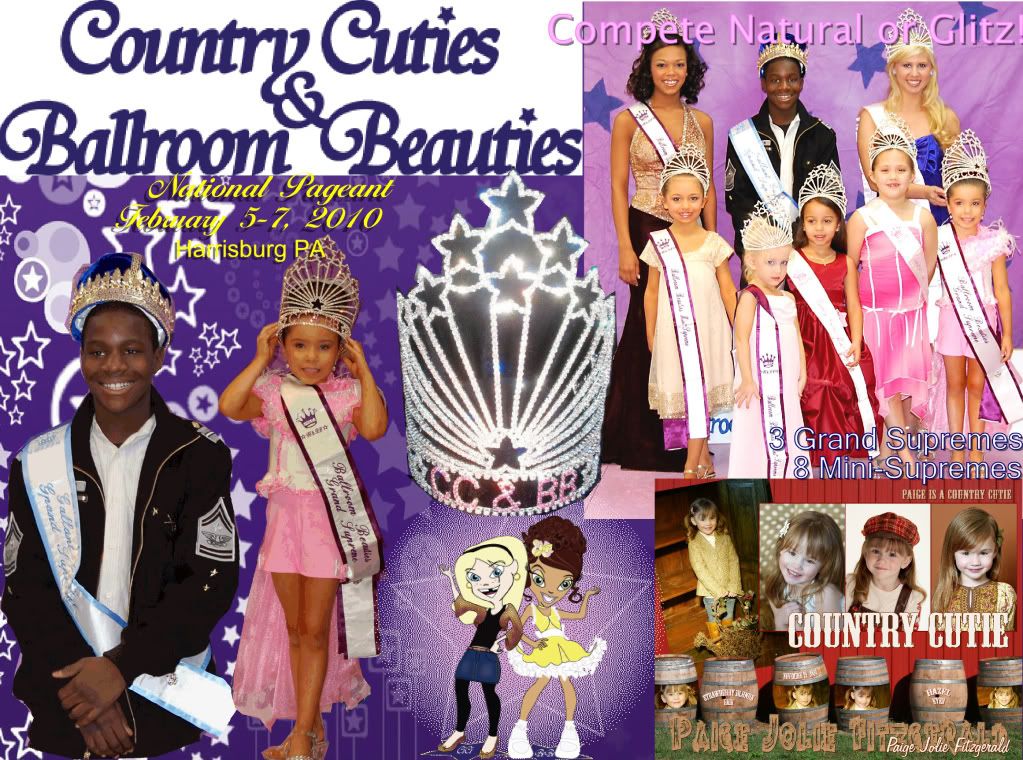 Grand Supreme Package only $195!! Includes beauty, 2 optionals and sides!
ULTIMATE EARLYBIRD SPECIAL:
Send your $100 deposit by 8/31/09 and receive 1 optional, 2 extra photos, 1 overall and a PERSONALIZED "GOOD LUCK" CAR MAGNET for FREE!! (over $100 savings!)
Join us in Harrisburg PA February 5-7 2010.
If there are 10 Gallant Guys contestants we will have a 3rd Grand Supreme $500 winner!
Win Cash, custom crowns, custom monogrammed sashes, CC&BB Pillowcase, toys, gifts and much more!!