Author:
American Royal Miss
[ Next Thread | Previous Thread | Next Message | Previous Message ]
---
Date Posted: 22:15:59 08/11/07 Sat
Author Host/IP: adsl-074-182-082-107.sip.mob.bellsouth.net/74.182.82.107

---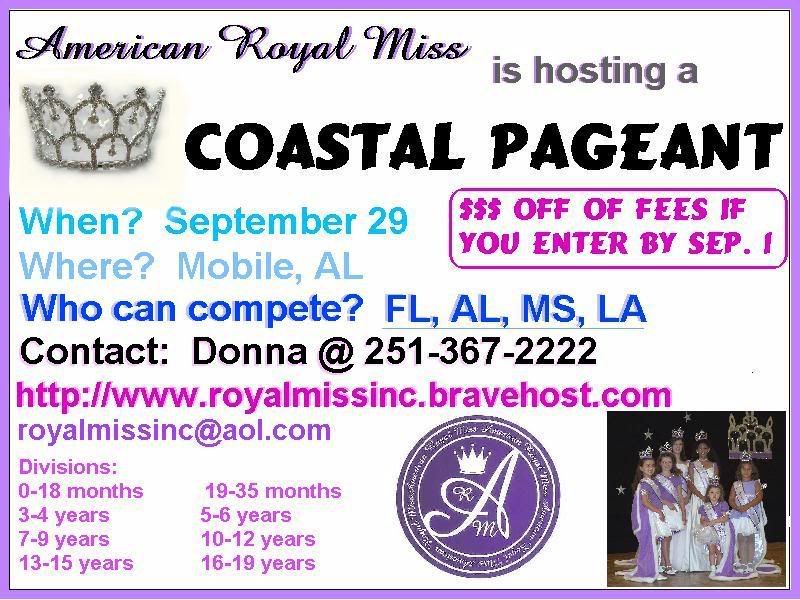 Click the Banner to visit our website!

American Royal Miss

Coastal Pageant

Florida, Alabama, Mississippi, and Louisiana contestants are welcomed!

Will be held at the Tillman's Corner Community Center in Mobile, AL near I-10




Email us for information about entering! IF YOU SEND YOUR DEPOSIT BY SEP. 1, YOU GET $25 OFF OF YOUR ENTRY FEE!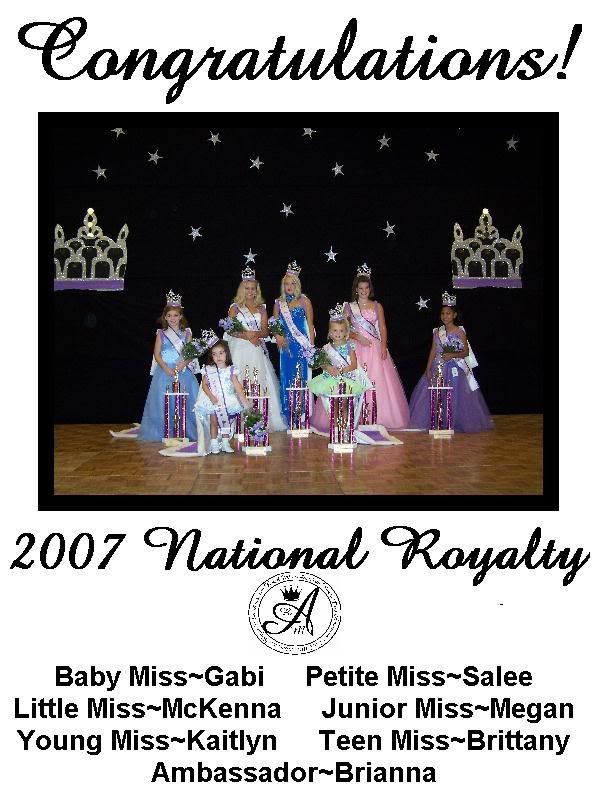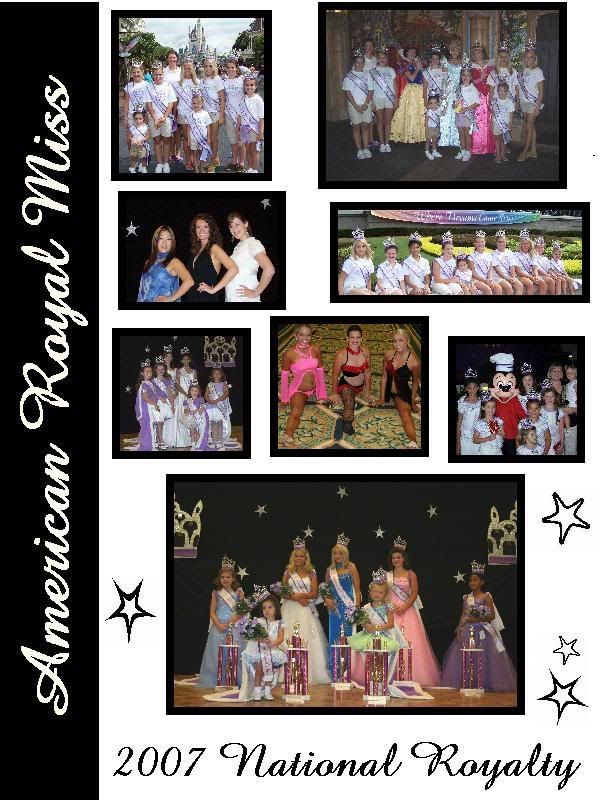 ---
[ Next Thread | Previous Thread | Next Message | Previous Message ]