VoyForums Announcement:
Programming and providing support for this service has been a labor of love since 1997. We are one of the few services online who values our users' privacy, and have never sold your information. We have even fought hard to defend your privacy in legal cases; however, we've done it with almost no financial support -- paying out of pocket to continue providing the service. Due to the issues imposed on us by advertisers, we also stopped hosting most ads on the forums many years ago. We hope you appreciate our efforts.
Show your support by donating any amount. (Note: We are still technically a for-profit company, so your contribution is not tax-deductible.) PayPal Acct:
Feedback:
Donate to VoyForums (PayPal):
---
[ Next Thread | Previous Thread | Next Message | Previous Message ]

Date Posted: Wed June 13, 2007 20:53:27
Author: NÁUTICO
Author Host/IP: client-201.240.121.166.speedy.net.pe / 201.240.121.166
Subject: ¡¡MI CUARTO BANNER!!


HICE UN BANNER, TOTALMENTE AMATEUR... SIN NINGÚN PROGRAMA ESPECIAL.
YA PRONTO APRENDERÉ A HACER ALGO MEJOR. JEJE... PERO VEAN DE TODOS MODOS!!!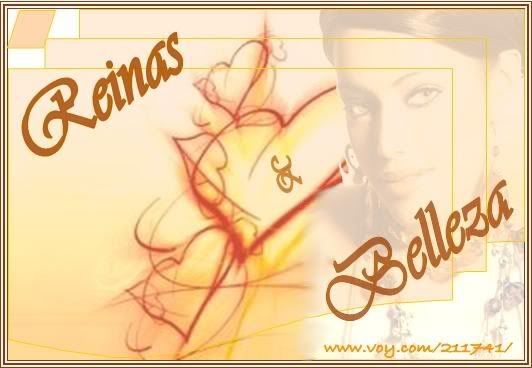 [ Next Thread | Previous Thread | Next Message | Previous Message ]


---
Replies:

[> Me super encanta este BANNER............esta bello, ......solo una sugerencia, deberian ponerlo en el encabesado...............es un banner elegante y bello........felicidades a quien lo diseno.....un artista de seguro!!!!!!PD. por cierto me encanta el foro!!!! -- Rula, Wed June 13, 2007 23:30:59 [1] (adsl-69-231-244-123.dsl.irvnca.pacbell.net/69.231.244.123)

[ Post a Reply to This Message ]
[ Edit | View ]

---

[> [> TU SUGERENCIA ES UNA ORDEN, RULA!!!! MUCHAS GRACIAS POR TU COMENTARIO, AMIGA.. Y GRACIAS POR VENIR POR AQUÍ!!! -- NÁUTICO, Wed June 13, 2007 23:42:43 [1] (client-201.240.56.44.speedy.net.pe/201.240.56.44)

[ Post a Reply to This Message ]
[ Edit | View ]


---

[> TE QUEDO MUY BIEN -- ODRACIR, Thu June 14, 2007 00:17:13 [1] (client-201.230.31.202.speedy.net.pe/201.230.31.202)

BUEN TRABAJO


[ Post a Reply to This Message ]
[ Edit | View ]

---
---

[> Nautico, que ello eres............gracias por complacerme.....ahora si que me robastes el corazon!!!!!!!!!!!!!!!!!!!!!!!! -- Rula, Thu June 14, 2007 08:17:29 [1] (adsl-69-231-244-123.dsl.irvnca.pacbell.net/69.231.244.123)

[ Post a Reply to This Message ]
[ Edit | View ]

---

[> [> GRACIAS, RULA. AQUÍ ESTARÉ PARA COMPLACERTE EN LO QUE ME SEA POSIBLE!!! UN ABRAZO -- NÁUTICO, Thu June 14, 2007 14:55:08 [1] (client-201.240.56.44.speedy.net.pe/201.240.56.44)

[ Post a Reply to This Message ]
[ Edit | View ]


---

[> :-) Que bello eres, quise decir!!!! -- Rula, Thu June 14, 2007 08:18:24 [1] (adsl-69-231-244-123.dsl.irvnca.pacbell.net/69.231.244.123)

[ Post a Reply to This Message ]
[ Edit | View ]

---
---

[> Precioso y muy chic el barnner -- Carlos (Muy fino y con mucha clase, te felicito,), Mon June 25, 2007 17:01:24 [1] (adsl-10-93-143.mia.bellsouth.net/65.10.93.143)

Felicitaciones Nautico, todo lo que realizas esta hecho con muy buen gusto, es un placer entrar a tu foto, el Barnner de Gladys muy bonito, parece que te gusto mi envio...felicitaciones
Estamos en el corre corre, pues estoy tras Barbara Palacios, e Irene Saenz, para la fiesta...ya te contare
Un abrazo
Carlos


[ Post a Reply to This Message ]
[ Edit | View ]

---

[> [> MUCHAS GRACIAS!! -- NÁUTICO, Mon June 25, 2007 23:09:21 [1] (client-201.240.14.112.speedy.net.pe/201.240.14.112)

[ Post a Reply to This Message ]
[ Edit | View ]

---
---
---
[ Contact Forum Admin ]
---
Forum timezone: GMT-6
VF Version: 3.00b, ConfDB:
Before posting please read our privacy policy.
VoyForums(tm) is a Free Service from Voyager Info-Systems.
Copyright &copy 1998-2019 Voyager Info-Systems. All Rights Reserved.