VoyForums Announcement:
Programming and providing support for this service has been a labor of love since 1997. We are one of the few services online who values our users' privacy, and have never sold your information. We have even fought hard to defend your privacy in legal cases; however, we've done it with almost no financial support -- paying out of pocket to continue providing the service. Due to the issues imposed on us by advertisers, we also stopped hosting most ads on the forums many years ago. We hope you appreciate our efforts.
Show your support by donating any amount. (Note: We are still technically a for-profit company, so your contribution is not tax-deductible.) PayPal Acct:
Feedback:
Donate to VoyForums (PayPal):
---

Prairie Hill Outlaws
Prairie Hill Message Board Everone's Welcome To Post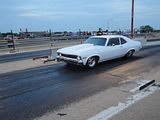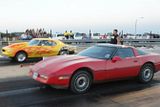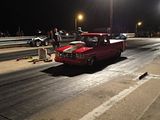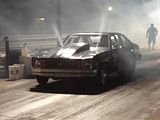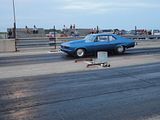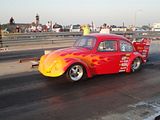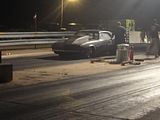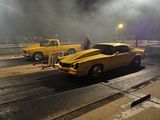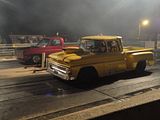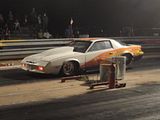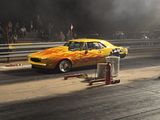 http://www.awalkwithblake.com
https://www.facebook.com/profile.php?id=100012436069333
---
racing -- Rick, 06:18:44 05/21/11 Sat [3]

We had a lot of rain in Bryan, Are you racing today, would like to know soon so I can make plans.



[ Edit | View ]

Replies:

[> Re: racing -- Chris Ragsdale, 08:00:59 05/21/11 Sat [1]

Hey Rick, they are getting the track ready now and if it don't rain they will be open. Click the prairiehilldragway link above and you can get the numbers to call for info.



[ Edit | View ]

[> Re: racing -- Karen, 08:02:05 05/21/11 Sat [1]

As of this morning 5/21/11 the track will be open.We are going to get ready for tonight and watch the weather.I will posted again by 1:00..Hopefully we will see everyone tonight!

---
---
STICKY -- BULLITT CHASSISWORX, 07:17:25 05/16/11 Mon [2]

GREAT JOB! KEN AND THE CREW FOR PREPPIN' THE TRACK. MY CAR WAS HOOKIN' AND WAS STRAIGHT AS A STRING. IT WAS A GREAT NIGHT FOR RACIN'. WHO WON THE INDEX?



[ Edit | View ]

Replies:

[> Re: STICKY -- side line, 20:04:05 05/16/11 Mon [1]

5.80 index
1st-Rickey
2nd -Rootter
was some good racing but Rootter red light in final round all the cars was fast!

---
---
660 Class -- ms68chevelle (660 class), 17:08:12 05/15/11 Sun [1]

I was sorry to see that no one wanted to run the 660 class. We were the only ones to sign up & they did not run them. Hopefully next time there will be more cars want to run.

---
---
5.80 Index Race Dates -- Monzter, 12:42:49 05/09/11 Mon [7]

Prairie Hill is there any future chance to change dates of having 5.80 Index and other index races on a third Saturday each month. We are doing points with the Pro 5.80 group in Dallas on second and fourth Saturdays each month. Their schuedule was set up in January. We are at Crandell each second Saturday of the month.
We would love to be able to help build the 5.80 Index group at PH and stay local but have a conflict here. Please see if there is a problem with a date change or with the other Index Racers for June and the following months ahead. I know it is probably asking a lot for one car but sure would be appreciated. All Index racers please comment on this request. Thanks for your time and consideration on this subject. David McCollum



[ Edit | View ]

Replies:

[> Re: 5.80 Index Race Dates --

Racer_Jeff, 19:31:36 05/09/11 Mon [1]

We addressed that issue this past Saturday. I will talk with Ken this Sat. and see what can be done. I think if any of the racers ,that you run with at the other tracks, are interested in coming to The Hill it would make sense to change the index dates. See who may be interested. Also, we are kicking around the idea of upping the entry to $50 to make the payouts better. Any feedback on these issues is welcomed. Jeff


[ Edit | View ]

[> [> Re: 5.80 Index Race Dates -- Jon ( aka 1 bad 71), 20:18:21 05/09/11 Mon [1]

I am good with 50 for entry and also good for third weekend and hope it would bring in a few other cars. Frank said they were going to make it and try to run the 5.80 with us. Looking foward to it hope the weather holds out


[ Edit | View ]

[> [> [> Re: 5.80 Index Race Dates -- Monzter, 14:40:59 05/11/11 Wed [1]

We are good for the $50.00 entry too!


[ Edit | View ]

[> [> Re: 5.80 Index Race Dates -- Monzter, 14:46:29 05/11/11 Wed [1]

Bevo Bullet runs 5.80 Index in (Orange/Blue Chevy truck) from Austin area. Ran 5.80 Index at Little River last year and doing Pro 5.80 in Dallas this year. I am sure he would make the trip to PH on a third Saturday he likes running at PH plus it's closer too. So do we!!!!


[ Edit | View ]

[> [> Re: 5.80 Index Race Dates -- Monzter, 14:50:06 05/11/11 Wed [1]

I will put out the word with DFW guys. I know some would run more than twice a month Index racing. Thanks Jeff.


[ Edit | View ]

[> [> [> Re: 5.80 Index Race Dates -- Monzter, 12:48:53 05/15/11 Sun [1]

I spoke to the DFW Pro 5.80 guys about PH Index races and several showed interest, if it moves to third Saturday next month and in the future. $50 entry and better payout will also help them make the haul. Also had some DFW Pro 6.60 guys interested if 6.60 Index race develops too. Bevo Bullet said him and several Austin Area 5.80 racers would make regular PH also.
We also won the Crandell race too!

---
---
I never noticed this curve in the track -- Robbie Horn, 12:48:24 05/15/11 Sun [1]

But pictures don't lie.


---
---
Videos from 5/14/11 -- Robbie Horn, 00:29:54 05/15/11 Sun [3]

Chuck White & Alfred Whiteside