Oklahoma Disaster Relief

VoyForums Notice -- Quick Contributions:
Donate $10 to the Red Cross: Text the word REDCROSS to 90999
Donate $10 to the Salvation Army: Text the word STORM to 80888
* The charge will appear on your cellphone bill.





---

TO THE West Virginia TEEN & MISS FORUM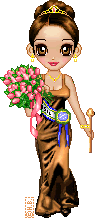 DO YOU CRAVE A RETURN TO THE TIME WHEN IT WAS FUN AND INFORMATIVE TO COME TO A VOY? THEN THIS IS THE FORUM FOR YOU! ALL INFORMATION, ALL POSITIVE, ALL OF THE TIME!
NO BASHING, RUDE COMMENTS OR HURTFUL RUMORS WILL EVER BE ALLOWED ON THIS BOARD. WE WANT HONEST OPINIONS REGARDING PAGEANTRY IN WV BUT PLEASE POST WITH GRACE & STYLE.
---