Author:
Including PHOTOS of Hensen Iin TV's GOLDEN GIRLS & CHEERS ...

[ Next Thread | Previous Thread | Next Message | Previous Message ]
---
Date Posted: Tuesday, April 11, 11:08:51am
In reply to: Full obit. 's message, "Can't believe I fell asleep and missed this one." on Tuesday, April 11, 07:19:58am

---
Link ...
https://vhistory.files.wordpress.com/2014/08/woody-and-peter-collier.jpg




R.I.P. ...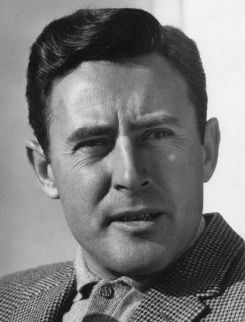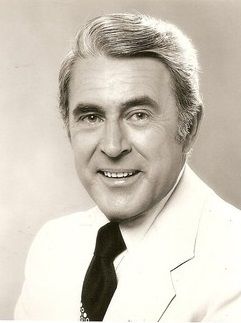 Peter Hansen
[ Peter Franklin Hansen ]
(December 5, 1921 – April 9, 2017)

American actor, best known for his role as a lawyer, Lee Baldwin, on the soap opera General Hospital,
playing the role from 1965 to 1976, 1977 to 1986, briefly in 1990, and again from 1992 to 2004. He resided in Reseda, California with his family.

Born Peter Franklin Hansen in Oakland, CA, to Sidney Henry Hansen and Lena Gertrude Young, he was raised in Detroit, Michigan and graduated from Lincoln High School where he met his future wife, Florence Elizabeth 'Betty' Moe. He attended the University of Michigan, and married Betty in 1943.

Hansen later served as a United States Marine Corps aviator in World War II, serving in the South Pacific. He flew F4U Corsairs and participated in the invasion of Peleliu in September 1944. After leaving the service, Hansen moved his wife Betty and daughter Kristen Elizabeth to California, where he joined the burgeoning Pasadena Playhouse He was signed by Paramount Studios, and featured in "Branded" (1950), with Alan Ladd, "When Worlds Collide" (1951) and "The Savage" (1952), with Charlton Heston. Peter acted on stage on Broadway, in Los Angeles and San Francisco.

In 1997, he began playing the character on the sister show Port Charles. The early years of Port Charles saw the Baldwins as the core family, focusing on Lee's son, Scotty, and granddaughter, Karen. After their storyline took them back to "GH", Peter made occasional appearances on both shows, last appearing in 2004.

Although he retired from acting afterwards, he did appear at the off-screen 50th Anniversary party in 2013 along with former on-screen wife Susan Brown.

Career ...
Hansen has appeared in more than 100 films, television series and made-for-television movies. His early acting roles included being a guest star on Reed Hadley's CBS crime drama, The Public Defender, and the television adaptation of Gertrude Berg's comedy The Goldbergs. In addition to his work on General Hospital, he notably co-starred in 1963 on the NBC soap opera Ben Jerrod. In the 1960s, Hansen made commercials for Chrysler products appearing on The Lawrence Welk Show.

He had a major role in the 1951 film, "When Worlds Collide". In the memorable
sci-fi film, he appeared with his future "General Hospital" co-star, Rachel Ames. ...


...He also appeared on The Golden Girls in 1985 (Season 1, Episode 5) episode 'The Triangle' as Elliott Clayton, a casanova who makes a pass at Blanche while dating Dorothy. In 1988, he starred in an episode of Cheers ("And God Created Woodman"; Season 6, Episode 14), as Daniel T. Collier, the CEO and Chairman of the Board of Lillian, the company which owns Cheers. Other notable appearances include work on Broken Arrow, Richard Diamond, Private Detective, Maverick, Petticoat Junction, Gomer Pyle, U.S.M.C., How The West Was Won, Magnum, P.I., L.A. Law, Night Court, and Growing Pains.

Jansen loved flying, owning his own Cessna for decades, spent many vacations in the Sierra Nevada
high country. He led a devoted spiritual life at St. Nicholas of Myra Episcopal Church, Encino. ...


...He is survived by son, Rev. Canon Peter Falconer Hansen (Giti), daughter, Gretchen Hansen Chartier (Dr. Robert); grandchildren Allison Severn, Erik Johnson (Aminy) and Jamal Hansen; and great-grandchildren. A memorial requiem will follow at a later date. Peaceful Reflections, 26752 Oak Avenue, Ste A, Santa Clarita, CA

Death ...


...Widowed since the 1993 death of his beloved wife of 50 years Betty, he later shared his life with companion Barbara Wenzel in the last 24 years of his life. Hansen died on April 9, 2017 at his home in Santa Clarita, CA. He was 95. He as survived by son, Rev. Canon Peter Falconer Hansen (Giti), daughter, Gretchen Hansen Chartier (Dr. Robert); grandchildren Allison Severn, Erik Johnson (Aminy) and Jamal Hansen; and great-grandchildren. A memorial requiem will follow at a later date. Peaceful Reflections, 26752 Oak Avenue, Ste A, Santa Clarita, CA.

Links ...
https://en.wikipedia.org/wiki/Peter_Hansen_(actor)
http://www.imdb.com/name/nm0361048/bio?ref_=nm_ov_bio_sm

---
[ Next Thread | Previous Thread | Next Message | Previous Message ]