Author:
Bio & PHOTO and his tremendous anime ...

[ Next Thread | Previous Thread | Next Message | Previous Message ]
---
Date Posted: Tuesday, April 10, 10:52:41am
In reply to: Otsegolectric98 's message, "Wow, what a HUGE loss in the anime community. =( There's a movie that he made called Grave of the Fireflies that i think everybody should check out" on Friday, April 06, 05:52:42am

---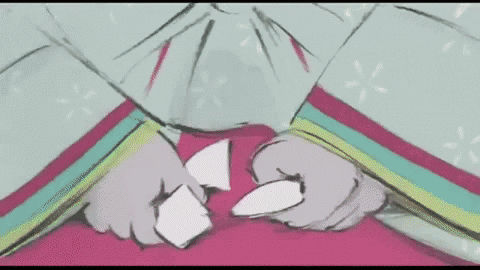 Isao Takahata
[ 高畑 勲 Takahata Isao ]
(October 29, 1935 – April 5, 2018)

Famed Japanese film director, screenwriter and producer, who in 1985, co-founded Studio Ghibli with his long-time collaborative partner Hayao Miyazaki and Miyazaki's collaborators Toshio Suzuki and Yasuyoshi Tokuma. Takahata earned critical international acclaim for his work as a director of anime films, among them Grave of the Fireflies (1988), Only Yesterday (1991), Pom Poko (1994), and My Neighbors the Yamadas (1999). His last film as director was The Tale of the Princess Kaguya (2013), which was nominated for an Academy Award in the category Best Animated Feature Film at the 87th Academy Awards.

Life and career;
Early career ...
Takahata was born in Ujiyamada (now Ise), Mie prefecture, Japan, on October 29, 1935, as the youngest of seven siblings and third son in the family. His father, Asajiro Takahata (1888–1984), was a junior high school principal, who became the education chief of Okayama prefecture after the war. On June 29, 1945, when Takahata was nine years old, he and his family survived a major United States air raid on Okayama City.



...Takahata graduated from the University of Tokyo in 1959 with a degree in French literature. During this time at the school, he had seen the French film Le Roi et l'Oiseau (The King and the Mockingbird), which led him to become interested in animation. Takahata was more interested in animation as a medium, and wanted to write and direct for animated works rather than create animations himself. A friend suggested he apply for a directing job at Toei Animation; Takahata passed their entrance exam, and was hired as an assistant director for several of Toei's animated television shows and films—including Wolf Boy Ken, on which he was mentored by Yasuo Ōtsuka. Ōtsuka eventually asked Takahata to direct an animated feature film of his own; his directorial debut was The Great Adventure of Horus, Prince of the Sun (1968). Ōtsuka served as Animation Director on the film, while another Toei employee, Hayao Miyazaki, served as key animator. Though it would later be recognized as one of the first defining works of modern Japanese animation, the film was a commercial failure, and Takahata was demoted.

Unable to further improve his standing at Toei, Takahata left the studio in 1971, along with Miyazaki and Yōichi Kotabe. Takahata and Miyazaki came up with the idea of creating an animated feature film based on the stories of Pippi Longstocking. They developed the idea along with "A Production," an animated studio formed by another former Toei animator, Daikichiro Kusube (the company became Shin-Ei Animation). Takahata and Miyazaki had developed a number of storyboards and had flown out to Sweden for location shots, to meet with the books' author, Astrid Lindgren, and secure the rights for the character. However they could not reach an agreement with the rightsholders, and were forced to drop the project. Takahata and Miyazaki remained collaborators in several other animation projects through the 1970s, including taking over production of the anime series Lupin the Third Part I at Ōtsuka's request, due to its poor ratings. Takahata, Kotabe, and Miyazaki were approached by the studio Zuiyo Enterprise to create an animated series based on the novel Heidi, which resulted in Heidi, Girl of the Alps (this incorporated some of their work from the Pippi Longstocking concept).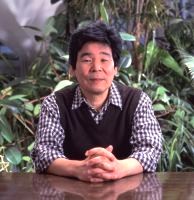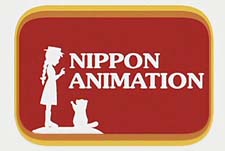 The animation production section of Zuiyo was established as a subsidiary company named Zuiyo Eizo, later becoming Nippon Animation, which Takahata and Miyazaki joined. Takahata continued to work at Nippon for about a decade; his work there included an adaptation of Anne of Green Gables in 1979, another project which had thematic similarities with the Pippi Longstocking concept.

Around 1981, Takahata left Nippon to join Telecom Animation Film Co., Ltd. (known today as Tokyo Movie Shinsha or TMS Entertainment), where he led production of an animated feature based on the magna Jarinko Chie, and a subsequent television spinoff. Around 1982, Telecom came up with the idea of an animated feature film Little Nemo: Adventures in Slumberland which adapted the Little Nemo comic, which was to feature joint direction between Japanese and American animation techniques. While both Takahata and Miyazaki were originally involved, they opted to leave the project and Telecom itself due to discord between the Japanese and American project directions.

Studio Ghibli ...
Concurrent to these events, Miyazaki had made his own directorial debut in the Lupin III feature film The Castle of Cagliostro in 1979, which was a critical success. Inspired by this, Miyazaki then began developing his own manga, Nausicaä of the Valley of the Wind, and directing its 1984 film adaption, which also was commercially and critically successful. Miyazaki approached Takahata with the idea of co-founding their own animation studio based on the success of Nausicaä; Studio Ghibli was subsequently formed in 1985 by Miyazaki, Takahata, and Miyazaki's collaborators Toshio Suzuki and Yasuyoshi Tokuma.

https://www.youtube.com/watch?v=xJWLxxD0Hp8

...The studio primarily released animated feature films that were directed by Miyazaki, with Takahata serving as producer or in other roles. Takahata did direct several Studio Ghibli films as well. His first, Grave of the Fireflies, released in 1988, was based on the semi-autobiographical short story of the same name written by Akiyuki Nosaka, but Takahata was also partially inspired by his own experiences from the bombing of Okayama City. Grave of the Fireflies received critical acclaim for its emotional impact and anti-war themes, and is considered the film that established the international esteem of Studio Ghibli. Other Ghibli films which Takahata served as director included Only Yesterday (1991) and Pom Poko (1994). In addition to directing and producing, he also served as music director for Miyazaki's Kiki's Delivery Service (1989).

Later life and death ...
Takahata announced that he would direct one last film for Studio Ghibli, "The Tale of the Princess Kaguya"
(Kaguya-hime no Monogatari, 2013), around the same time that Miyazaki also announced his plans to retire from the studio. ...
https://www.youtube.com/watch?v=tM6hcHp0_kU