Author:
Evans later said it was an event that profoundly affected him, and furthered his desire to recover.

[ Next Thread | Previous Thread | Next Message | Previous Message ]
---
Date Posted: Monday, October 28, 12:53:00pm
In reply to: She then invited Jay Sebring, whose fate was sealed. 's message, "(Not so) FUN FACT: According to his book, Evans was contacted by Sharon Tate and asked to be her houseguest on the evening (August 9, 1969) she was killed, ..but he had to decline. Robert Evans outlived the event by 50 years, dying peacefully in his own bed. ..." on Monday, October 28, 12:45:36pm

---
Link ...
https://en.wikipedia.org/wiki/Robert_Evans#Health

On May 6, 1998, during a dinner party in honor of director Wes Craven, Evans suffered a stroke while giving a toast, and was rushed to nearby Cedars-Sinai Medical Center. Evans flatlined in the ambulance, but was resuscitated. Suffering a series of three strokes in quick succession, he was left paralyzed on his right side and completely unable to speak. During his hospital stay, he was encouraged by media mogul and friend Sumner Redstone, who stayed at his bedside, to work on his speech and recovery. A few days after Evans' stroke, Frank Sinatra died from a heart attack in one of the adjoining rooms at Cedars-Sinai Medical Center. Witnessing his body being taken away, Evans said it was an event that furthered his desire to recover.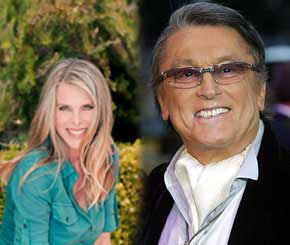 ...As for Catherine Oxenberg, Evans was quoted as saying why he made a proposal to her while recovering from a stroke,
which resulted in a 12-day marriage] "...I was very, very seductive but in fact I was crazy. My brain was still swollen".

---
[ Next Thread | Previous Thread | Next Message | Previous Message ]