Author:
I'm unsure if it was reported on this board?

[ Next Thread | Previous Thread | Next Message | Previous Message ]
---
Date Posted: Thursday, May 21, 10:28:54pm
In reply to: Danny (Louisville) 's message, "I didn't know that Ethel Ennis was a part of this. She was a fine singer. Before she died, she did a recording of a Michael McDonald song "I Can Let Go Now" - great song!! It's on YouTube." on Thursday, May 21, 07:46:44pm

---

Ethel Ennis, Baltimore's 'First Lady of Jazz,' dies at 86. ...
By FREDERICK N. RASMUSSEN / THE BALTIMORE SUN |
FEB 18, 2019

Ethel Ennis, Baltimore's "First Lady of Jazz" who during her seven-decade career performed with such musical luminaries as Benny Goodman, Duke Ellington, Louis Armstrong, Cab Calloway, the Miles Davis-John Coltrane Sextet and Wynton Marsalis, and thrilled audiences at the Newport and Monterey jazz festivals, died Sunday from complications of a stroke at her Greater Mondawmin home.

Frank Sinatra once described Ms. Ennis as "my kind of singer."

"She was not just a wonderful singer Ethel could do what the really great singers do and that is inhabiting a song and making it her own in a very special way," said Andy Bienstock, a jazz scholar, WYPR vice president, program director and on-air-host.

"It's a very hard thing to do, and you really have to be great to do that," said Mr. Bienstock, an Annapolis resident. "She did everything on her own terms, and that may have kept her from becoming a household name. She was a very strong woman and she did things her way."

Geoffrey Himes, who writes about music for The Washington Post, Jazz Times, Paste and Downbeat, and hosts the Roots Cafe Series at An Die Musik Live in Baltimore, wrote in an email, "Yes, she could fully inhabit the character in each song, but she could support that with a firm grasp of the chord progression and melodic intervals and how her embellishments and improvisations could best operate within those structures.

"No wonder musicians from Benny Goodman and Duke Ellington to Cyrus Chestnut and Stef Scaggiari were eager to work for her. We in Baltimore were lucky to have her as long as we did."

"Ethel was not only a musical legend in her time but a true champion of Baltimore, always spotlighting her hometown," said Baltimore Mayor Catherine E. Pugh in a statement regarding Ms. Ennis' death.

Born in a North Calhoun Street rowhouse in Baltimore and raised in Sandtown-Winchester, Ethel Ennis was the daughter of Andrew Ennis Sr., a Harlem Park barber, and Arrabell "Bell" Ennis, a homemaker who played piano at Ames United Methodist Church.

Ms. Ennis grew up in a home where jazz and the blues, which represented the "fast life," were not played.

"'I could hear the music coming from an apartment below us,'" she told The Baltimore Sun in a 1998 article.

"So, to get a better earful, the young Ennis got down on the floor, one ear pressed to the concrete," the article read. "'I came from a rather conservative background. Jazz and blues were forbidden,'" she said.

Ms. Ennis was urged by her mother to study the piano, which turned into her first paying job as a church pianist. By the time she was in her teens, she had discovered popular rhythm and blues music, which didn't please her family, who thought it was just a passing phase.

She joined a group of young enthusiastic jazz musicians, Riley's Octet, which was led by Abraham Riley, as a $2.50 a week pianist.

"I was much too young to play in clubs, so we played in places like VFW and fellowship halls where my age was accepted," she explained in the Sun interview. "My grandmother always emphasized 'being a lady.' She kept saying to always be a lady. So, I've been a lady singing the blues in these bars forever."

The first time Ms. Ennis sang in public was as a 15-year-old when Riley's Octet was playing an Odd Fellows Hall in Randallstown, after an audience member promised her a $5 tip if she sang "In the Dark."

After her performance, her days as the group's pianist came to an end.

"Her angelic, full-throated singing brought the house down," wrote John Lewis in Baltimore Magazine in 2011. "The crowd demanded encores, and, from then on, she was a vocalist."

After she graduated in 1950 from Frederick Douglass High School, she attended business school during the day and performed with Montell Poulson, a bassist, or solo. They played strip clubs on Baltimore's Block and other joints, including Sherrie's Bar on Pulaski Highway, a truckers' bar.

"She and Poulson played mostly ballads, jazz tunes, and R&B at Phil's Lounge, The Zanzibar, and Pennsylvania Avenue's Club Casino," Mr. Lewis wrote.

[Most read] Maryland confirms four cases of rare syndrom

After George Fox, owner The Red Fox, a Pennsylvania Avenue club, heard Ms. Ennis singing at the Club Casino in 1954, he hired her, and she performed at his club for the next nine years.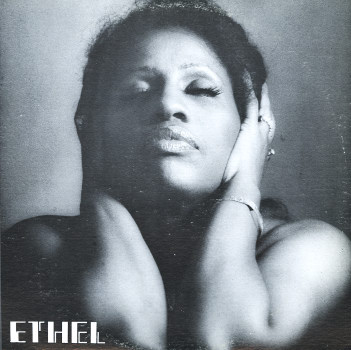 ...She signed her first recording contract in 1951, and four years later, made her first album for Jubilee Records, "Lullabies for Losers," which earned her a national following, bookings across the country, and a midnight call from jazz legend Billie Holiday.

One night when she and her first husband, Jacques "Jack" Leeds, a Baltimore attorney, were in bed, the phone rang, and the caller who identified herself as Billie Holiday said she was struck by Ms. Ennis' singing on "Lullabies for Losers."

"Sherry Baker, a Baltimore hairdresser, who knew Ethel, was also a friend of Billie Holiday's, was visiting New York," and Holiday asked her about that new singer in Baltimore, so they called her, recalled Earl Arnett, an author and former Sun feature writer who married Ms. Ennis 51 years ago. "She told Ethel she was a great singer and could tell that she didn't fake it, that she was the real deal, and one day would be famous."

In 1958, Ms. Ennis learned that Benny Goodman was looking for a vocalist to join his 18-man "all stars" band to perform at the Brussels Worlds Fair and then embark on a European tour organized by the U.S. State Department that was billed as "jazz diplomacy."

"Everywhere they appeared, Ethel Ennis was a huge success. Baltimoreans were filled with pride at the spectacular rise of one of their own, and fully expected Ethel's career to continue its path toward the highest peaks of stardom," wrote Liz Fixsen, whose profile of Ms. Ennis was published in "Music at the Crossroads: Lives & Legacies of Baltimore Jazz."

With the big time seemingly in her grasp after her agent landed an RCA Victor Recording contract and bookings across the country in the 1960s, it came with two conditions: She'd have to leave Baltimore and RCA would control her appearances.

"You had to belong to a clique. You were supposed to be seen with all of the right people, the movers and the shakers. They tried to mold you into something you were not," Ms. Ennis explained in the 1998 Sun interview. "The agent said, 'You don't want to be a star. You want to be a semi-star.' I said, 'OK. I'll be a semi-star.' I did have determination, but I don't think you have to go against your grain."

Even though she stayed in Baltimore, Ms. Ennis continued to work steadily with the jazz greats of the day while making appearances on such nationally broadcast TV shows as "The Bell Telephone Hour" and "The Arthur Godfrey Show." She was a show-stopper at the 1964 Newport Jazz Festival, and a year later, at the Monterey Jazz Festival. In the 1970s, she played Ethel Earphone, an animated character, on Maryland public Television's "Book, Look and Listen."

"She was such a talent, but I think avoided the national fame grind and was happy to have stayed a 'Baltimore Lady,'" said Stan Heuisler, former editor of Baltimore Magazine and a Roland Park resident.

"In 1970, on a Saturday night as the first City Fair's entertainment chair, I was honored to introduce her as 'Baltimore's gift to the world' as she and the superb U.S. Army Jazz Orchestra thrilled a Hopkins Plaza crowd. They did about two hours and people were dancing," Mr. Heuisler said.

Ms. Ennis won wide critical acclaim for her a cappella rendition of the "Star Spangled Banner" at Richard M. Nixon's presidential inauguration in 1973, and after returning to her Baltimore home that afternoon, busied herself cleaning out her refrigerator.

Through the decades, her voice has been compared to those of Sarah Vaughn, Ella Fitzgerald and Peggy Lee.

A jazz critic writing for the Chicago Sun Times in 1964 described her as a "smoldering jazz contralto with phrasing that leaps, lifts or melts into a lovely dying fall," while another wrote that her singing was "all honey and flame and seduction."

"Like everyone else, I was completely disarmed by her personality. She had a warm smile and a quick laugh, both onstage and off, making every person she sang to or talked to feel as if they had her complete attention and approval " wrote Mr. Himes in an email. "In fact, her charisma was so radiant that it was easy to overlook her skills as an artist. But she was more than a singer; she was a musician whose instrument was her big, brimming-over voice."

Ken Jackson, the host of WYPR's "In the Mood," likened her singing to that one found in an "intimate jazz cabaret venue. I really liked her voice."

Mike Giuliano, a professor at Howard County Community College and a local arts journalist, praised her optimism.

"Ethel was incredibly optimistic and spent her entire career turning no's into yeses. She had a bubbly personality and such an enthusiastic spirit," said Mr. Giuliano, a Charles Village resident. "She really came out of the great tradition of jazz singing. She understood the product and was never a show-off. She put her heart and herself into the music."



In 1984, she and her husband opened "Ethel's Place," an upscale jazz club on Cathedral Street that featured local and national acts such as Joe Williams, Max Roach, George Shearing, Toots Thielmans, Charlie Byrd, the Modern Jazz quartet and Wynton Marsalis, Mr. Giuliano said. "I don't think Baltimore ever really appreciated it."

The club, which was not profitable, closed in 1988.

Link ...
https://www.baltimoresun.com/obituaries/bs-md-ob-ethel-ennis-20190218-story.html

---
[ Next Thread | Previous Thread | Next Message | Previous Message ]