Author:
Quite the feat. -RIP

[ Next Thread | Previous Thread | Next Message | Previous Message ]
---
Date Posted: Tuesday, November 03, 08:31:34am
In reply to: An assassin was killed, a Secret Service agent was injured 's message, "Archive: On Nov. 1, 1950, Police officer Leslie Coffelt was killed during an assassination attempt on Pres. Harry S Truman." on Monday, November 02, 04:39:41pm

---
The militant Puerto Rican pro-independence activists Oscar Collazo and Griselio Torresola decided they needed to act quickly to bring the cause of independence to world attention. Having learned that President Truman was living at Blair House while the White House was being renovated, they thought security would be less. They decided to assassinate him to gain publicity for their cause.

The two men took the train from New York south to Washington, DC. On November 1, 1950, they approached Blair House. Torresola walked up Pennsylvania Avenue from the west side while his partner, Oscar Collazo, engaged Secret Service special agents and White House policemen from the east.

Torresola approached a guard booth at the west corner of the Blair house, and noted an officer, sitting inside. Torresola quickly fired four shots from his 9 mm German Luger, semi-automatic pistol at close range at White House Police officer Leslie Coffelt, 40, before he could react. Three of the shots struck Coffelt in the chest and abdomen, and the fourth went through his policeman's tunic. Coffelt slumped down in his chair, mortally wounded.

Torresola saw that a plainclothes White House policeman named Joseph Downs had turned back toward him. Torresola shot him in the hip before he could draw his weapon, and twice more. Wounded, Downs escaped through the basement door and locked it to prevent Torresola from entering. Torresola then turned his attention to a firefight between Collazo and several law enforcement officers. Torresola shot District of Columbia policeman Donald Birdzell in the left knee from a distance of approximately 40 feet, incapacitating him and preventing him from shooting Collazo.

Standing to the left of the Blair House steps as he reloaded, Torresola was only 30 feet from President Truman, who had awakened by the gunfire and looked outside. Agents yelled at him to get away from the window. The dying officer Coffelt struggled outside the guard booth and shot Torresola in the head. Coffelt's bullet went through Torresola's head and blew out a portion of his brain, killing him instantly.

Coffelt died of his three bullet wounds several hours later. The overall gunfight lasted less than 40 seconds. Torresola was survived by his wife and two children.

Coffelt was buried at Arlington Cemetery ...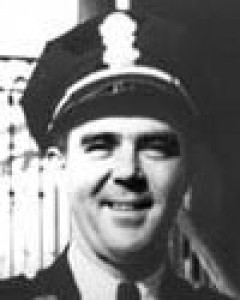 In 1979, Collazo and the other nationalists were decorated by Cuba's President Fidel Castro. In the Puerto Rican Cultural Center of Chicago, Illinois is a mural honoring Puerto Rico's independence leaders; it includes images of Collazo and Torresola. Oscar and Rosa Collazo eventually were divorced. She continued to actively participate in Puerto Rico's independence movement. In 1984 a commemoration for her independence activities was held in the Bar Association Building. She was also given recognition for her efforts towards the commutation of her ex-husband's death sentence. Rosa Collazo, who died in May 1988, lived the last years of her life by the side of her daughter Lydia Collazo Cortez.

Link ...
https://en.wikipedia.org/wiki/Griselio_Torresola#Assassination_attempt
https://www.findagrave.com/memorial/3201/leslie-william-coffelt

---
[ Next Thread | Previous Thread | Next Message | Previous Message ]