makeup artist, makeup, airbrush makeup artist, Dinair makeup, The Perfect Face, perfect face, danielle doyle, texas makeup artist, beautiful wedding makeup, miss texas teen usa, miss USA, miss teen USA, MAC makeup, MAC Cosmetics, wedding day makeup, Dallas Makeup artist, Austin Makeup artist, houston makeup artist, airbrush makeup, makeup artist houston, miss texas usa, pageant makeup, bridal makeup, wedding makeup, wedding hairstyles, air brush makeup, houston makeup artists, dallas makeup artists
VoyForums Announcement:
Programming and providing support for this service has been a labor of love since 1997. We are one of the few services online who values our users' privacy, and have never sold your information. We have even fought hard to defend your privacy in legal cases; however, we've done it with almost no financial support -- paying out of pocket to continue providing the service. Due to the issues imposed on us by advertisers, we also stopped hosting most ads on the forums many years ago. We hope you appreciate our efforts.
Show your support by donating any amount. (Note: We are still technically a for-profit company, so your contribution is not tax-deductible.) PayPal Acct:
Feedback:
Donate to VoyForums (PayPal):
---
[ Next Thread | Previous Thread | Next Message | Previous Message ]

Date Posted: 07:52:36 10/17/10 Sun
Author: mypageantfriends.com
Subject: mypageantfriends.com



:: Look Who's Coming To The Castle!! :: Once Upon A Dream National **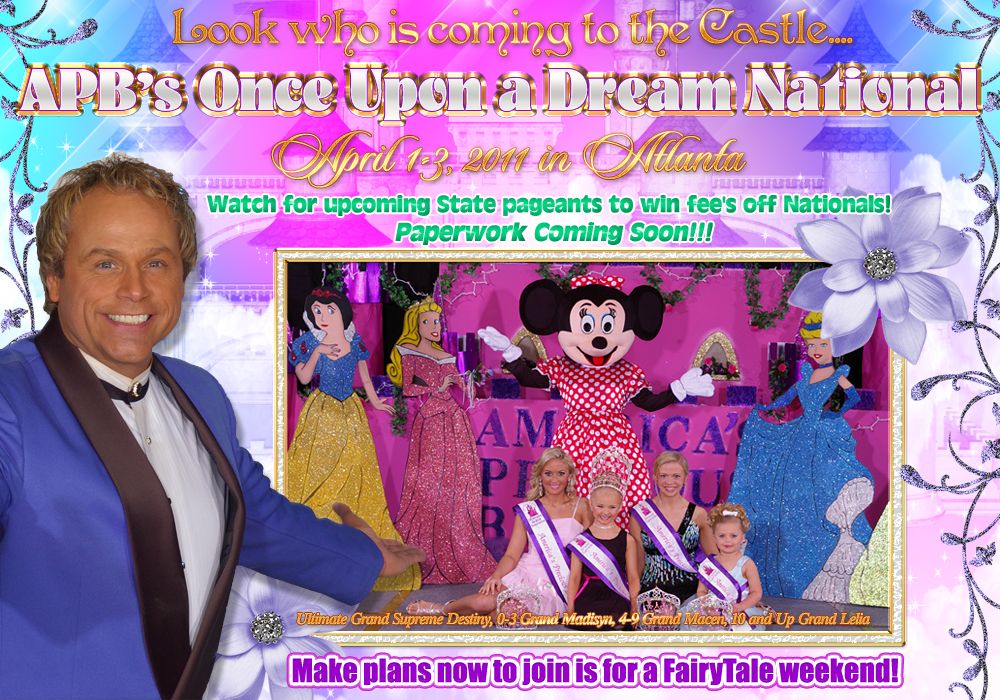 Join Us At The Castle
April 1-3, 2011 in Atlanta!


Watch for upcoming State pageants to win fee's off Nationals!
Paperwork Coming Soon!!!
Make plans now to join is for a FairyTale weekend!

* CLICK ON THE BANNER FOR MORE INFO!*
www.AmericasPreciousBeauties.com


Banner by Glitter Banners
--------------------------------------------------------------------------------

:: myPAGEANTfriends.com ::
Come join myPAGEANTfriends.com online Pageant Community

MPF Posting Service

We guarantee that there is no other service like us !!! Automated posting that guarantees that your banners will be seen. Best Prices around!!!
Contact:admin@mypageantfriends.com

[ Next Thread | Previous Thread | Next Message | Previous Message ]

---
[ Contact Forum Admin ]
---
Forum timezone: GMT-8
VF Version: 3.00b, ConfDB:
Before posting please read our privacy policy.
VoyForums(tm) is a Free Service from Voyager Info-Systems.
Copyright &copy 1998-2019 Voyager Info-Systems. All Rights Reserved.