VoyForums Announcement:
Programming and providing support for this service has been a labor of love since 1997. We are one of the few services online who values our users' privacy, and have never sold your information. We have even fought hard to defend your privacy in legal cases; however, we've done it with almost no financial support -- paying out of pocket to continue providing the service. Due to the issues imposed on us by advertisers, we also stopped hosting most ads on the forums many years ago. We hope you appreciate our efforts.
Show your support by donating any amount. (Note: We are still technically a for-profit company, so your contribution is not tax-deductible.) PayPal Acct:
Feedback:
Donate to VoyForums (PayPal):
| | |
| --- | --- |
| Mon, December 06 2021, 03:51 | [&nbspLogin ] [ Contact Forum Admin&nbsp] [ Main index&nbsp] [&nbspPost a new message&nbsp] [&nbspSearch | Check update time | Archives:&nbsp1, 2, [3], 4, 5, 6, 7, 8, 9, 10&nbsp] |
---
[ Next Thread | Previous Thread | Next Message | Previous Message ]

Date Posted: - Monday - 02/ 8/10 - 11:55pm
Author: scott aumuller
Subject: swim platform

Hi I am the new owner of Boojum M31 Hull70 Iwas wondering if anyone has any experience with putting either davits for a tender on the stern or if anyone has ever placed a swim platform back there none of the pictures show anyone with one ,is it a bad idea or is it just because it is too cold to swim on thewest coast? I'm in fla I would appreciate any and all input Thanks Scott Aumuller 7044677060 cocoa bch fla

[ Next Thread | Previous Thread | Next Message | Previous Message ]


---
Replies:

[> Guillemot (M31 #107) has SS Davits -- Paul - 1971 M31 - #106, - Tuesday - 02/ 9/10 - 10:13am

I installed a small swim platform on my Catalina and it got plenty of good use... It was only about an inch or two above the waterline while at rest and included a small stainless ladder for boarding. The high stern of the Mariner would not allow you to locate it that low and unless you rely on a boarding ladder elswhere on the boat (Guillemot has a mahagony side mounted boarding ladder), you'll have a tough time to get out of the water.

I will attempt a picture...

POOF!!!!!


---
[> [> Promise had a swim step when I bought her -- John Bye, - Tuesday - 02/ 9/10 - 2:43pm

It consisted of two U shaped tubular stainless arms bolted on to the transom. The step was a slotted teak affair that was about 30 inches wide by 12 inches deep screwed to the bottom of the U pieces. I think it was a commonly available item. It was handy but I removed it due to the extra slip cost and it took away from the 'classic' look. I have pics but don't know how to post them.

I no longer have the boat but still lurk around at this web site...



[ Edit | View ]

[> [> guillimot davits and location -- Lyle Harris, - Tuesday - 02/ 9/10 - 5:14pm

thanks for the picture of #107. This gives me some ideas for setting my davits on Greywolf (M31, #42)I don't find it on the owner's page.
Where is this boat? That looks like a north west beach in the background.
Lyle.

---
[> Guillemot is dry stored in a huge barn in Northern Maine. -- Paul - 1971 M31 - #106, - Tuesday - 02/ 9/10 - 8:38pm

I bought her just last November and have not sailer her yet....

Been working on the dinghy in utter frustration - the Admiral says that the way it looks now I should be afraid of it getting stolen after I bring her home, here at her new sailing venue and home port - Raritan Bay, NJ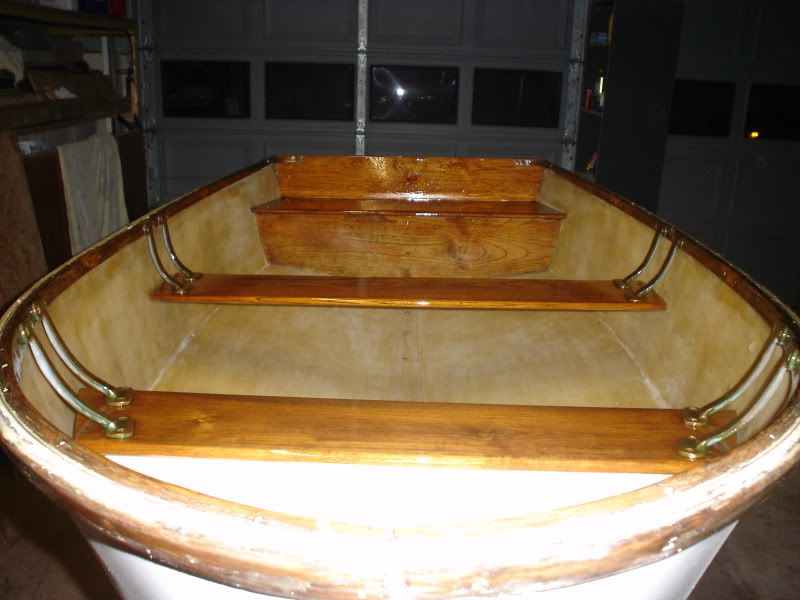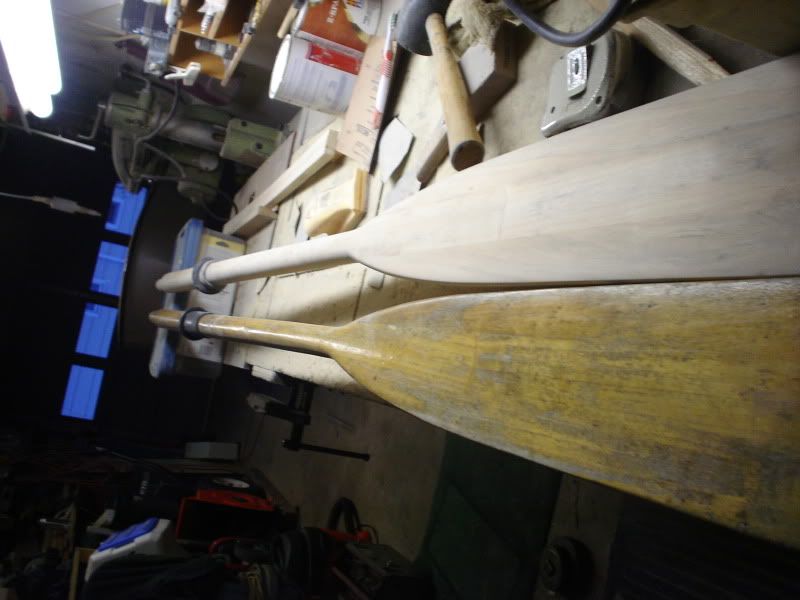 ---
---
---
[ Contact Forum Admin ]
---
Forum timezone: GMT-5
VF Version: 3.00b, ConfDB:
Before posting please read our privacy policy.
VoyForums(tm) is a Free Service from Voyager Info-Systems.
Copyright &copy 1998-2019 Voyager Info-Systems. All Rights Reserved.