Saturday, June 25, 2016 - Member logins with Firefox should now be operational.

---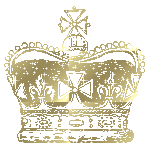 AUE National Prediction Board

Welcome! This is a prediction board for The
AUE National pageant.
Please remember that what you are reading is opinions, so try not to get your feelings hurt. There are nice ways to say something that may not be pleasing to another reader. Please try to say it nicely. I am the judge and jury in distinguising between bashing and opinion. If I think it's mean, I will delete it. Example: Okay - her pictures are below average. Not okay - her pictures are ugly. One final note...I will never publish an IP, and I don't have time to go tracking down IP's of posters because frankly I don't care who you are. I won't even log in unless there is something over the top that needs to be removed. So, trust me when I say, you will remain completely anonymous. This board will be opened for one week prior to the pageant for predictions and two days after the pageant for reflections. After that I will delete everything. This is going to be an awesome pageant, so have fun with your predictions and be nice!!!

Website for each pageant:
AUE
TROPICAL DREAM STARS

This board will switch to TDS after AUE closes.

---
[ Archives:&nbsp1, 2, 3, 4, 5, 6, 7, 8 ]
---

The ORIGINAL Prediction board - opened since October 2005!

[ Contact Forum Admin ]



---
Forum timezone: GMT-8
VF Version: 3.00b, ConfDB:
Before posting please read our privacy policy.
VoyForums(tm) is a Free Service from Voyager Info-Systems.
Copyright &copy 1998-2016 Voyager Info-Systems. All Rights Reserved.