Click banner for more info, descriptions, prices, etc....MUST SELL, MAKE ME AN OFFER!





1. **SOLD**

2. Knock Out, Brand New, Custom Made Designer Coral Dangle *Sparkle* Gown. This was Sparkles when the light hits it. Poping Coral Color! Stand out in line up! Sz. Juniors 0-2-4



3. Stunning, Brand New Jovani Black and Pink Mermaid Gown. Beautiful neckline and trimmed with beading for a hint of sparkle! Sz. Juniors 2-4



4. Stunning, Brand New, Jovani Amazing Bronze Flowing Gown. The bodice is TDF! Rouched bustline and waistline. The 'halter' neckline and part of the bodice is loaded with hand beading and rhinestones, all sizes/shapes. Sz. Juniors 4-6

5. Elegant, National Winning Jovani Raspberry and Nude Halter/Mermiad Gown. Gown is a deep soft pink with a raspberry lace overlay that is COVER with many swarovski rhinestones. This gown *SPARKLES*. Worn Once, Great Comments! Sz. Juniors 2-3

6. Beautiful, Brand New New Mori Lee, Party Time Lime Champagne Fitted Gown. This beautiful champagne halter style gown is made out of this amazing rich silk looking satin that hugs conforms to your body for that ulimate shape. The bodice has a gorgeous venice lace overlay that is LOADED with amazing detail accented with many swarovski rhinestones. Sz. Juniors 0-2

7. Amazing, Brand New, Precious Formals SOLD OUT Lime Green Mermaid Gown, LOADED! The gown is loaded with BEAUTIFUL hand beading/sequence details throughout it so under the lights she will dazzle! Bottom portion has many layers of tulle for that ultimate flare. Sz. Juniors 4

8. **SOLD**

9. Amazing/Knock Out, Prima Donna National Winning Red Glitz Gown. The bodice is completely loaded with beading and rhinestones, she will beyond sparkle under the lights. The detail is amazing! The waistline, as well as the left side of the dress 'rouches' to the side and is joined with a rhinestone broach. So elegant! Sz. Juniors 8-10

10. Stunning, Brand New New Tiffany Designs Hot Pink One Shoulder Gown. The bodice is loaded with a beautiful hand beaded/sequence/rhinestone design that sparkles with her every angle and the center is sheer/power mesh (the silver band you see is on the manniquine not the dress). There is rouching around the waistline and it gathers above the left leg with a beautiful broach and a split that goes all the way down. Sz. Juniors 2-4-6

11. **SOLD**

12. Elegant, Stunning Tiffany Designs National Winning Orange and Gold Gown. The bodice, as well as the back of the gown has this beautiful gold embroidered design that is accented with rhinestones and sequence so she will shimmer under the lights. Back can bustle or leave train. Lace up back. Worn Once. Great for Natural/Face/Glitz! Sz. Juniors 6-8

13. **SOLD**

14. **SOLD**

14. **SOLD**
**E-MAIL ME**: MyPageantGirls73@aol.com


Banner by Sweet & Sassy Banners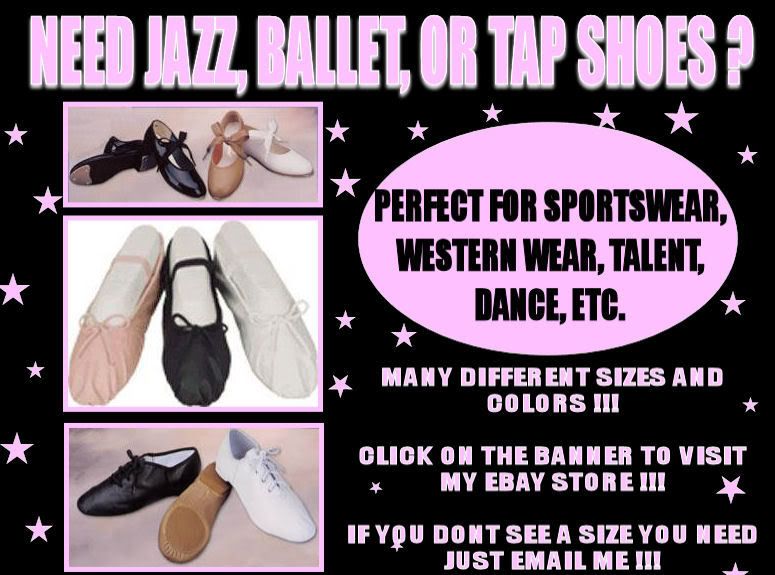 **MANY DIFFERENT SIZES/COLOR/SIZES OF BALLET SHOES, TAP SHOES, JAZZ SHOES, GYMNASTIC SHOES, HIP HOP SHOES, ETC.**


**CLICK BANNER TO GO TO MY E-BAY STORE**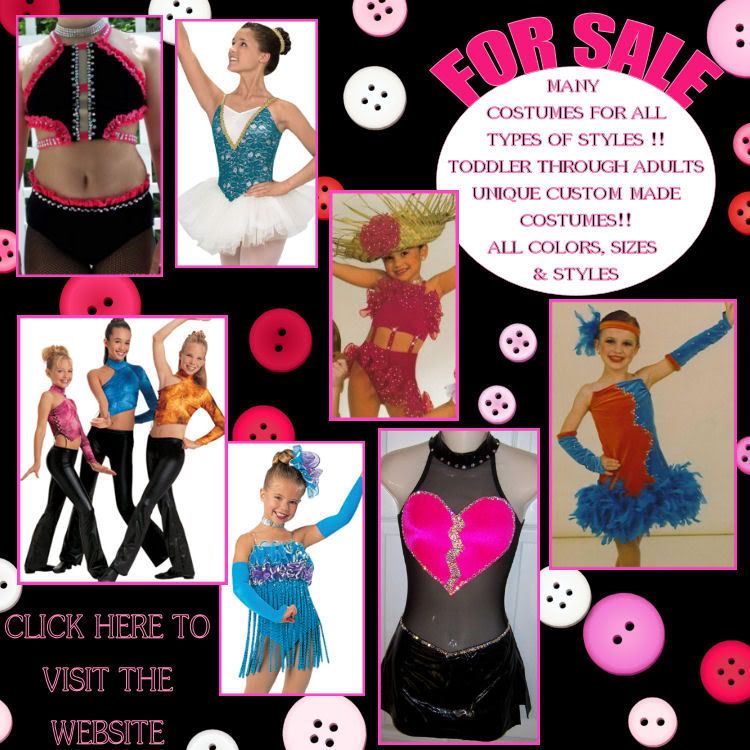 **CLICK BANNER TO GO TO MY WEBSITE**

[ Post a Reply to This Message ]
[ Edit | View ]

---
---
Fabulous Fifties Free contest -- Anonymous, 04:30:18 12/05/08 Fri [1]



FABULOUS FIFTIES FREE CONTEST- OPEN FOR ENTRIES!!!








DAILY POSTING $20 MONTH