VoyForums Announcement:
Programming and providing support for this service has been a labor of love since 1997. We are one of the few services online who values our users' privacy, and have never sold your information. We have even fought hard to defend your privacy in legal cases; however, we've done it with almost no financial support -- paying out of pocket to continue providing the service. Due to the issues imposed on us by advertisers, we also stopped hosting most ads on the forums many years ago. We hope you appreciate our efforts.
Show your support by donating any amount. (Note: We are still technically a for-profit company, so your contribution is not tax-deductible.) PayPal Acct:
Feedback:
Donate to VoyForums (PayPal):
---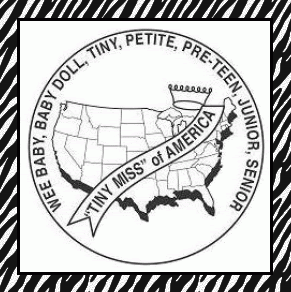 Welcome to the Tiny Miss Pageants Message Board!

This board is for all things related to Tiny Miss Pageants. Please Feel free to Post Anything Tiny Miss Related-- Discussions, Upcoming Events, Clothes for Sale, Congratulations, Good Luck Wishes, etc.
We welcome your Opinion-good or bad, but will NOT allow Bashing of any kind.
PLEASE NO ADVERTISEMENTS-THIS BOARD IS FOR TINY MISS RELATED TOPICS ONLY-THANK YOU!!!

Tiny Miss East Tennessee
Kingsport, TN~May 28, 2011
www.tinymisstennessee.com
tinymisspageants@gmail.com

Tiny Miss Mountain Empire
Chilhowie, VA~June 4, 2011
swvatinymisspageants@yahoo.com

**38th Anniversary**
Tiny Miss Virginia State Pageant
Charlottesville, VA~July 21-22, 2011
www.tinymisspageants.com
tinymissva@aol.com

Tiny Miss Harrisonburg
Harrisonburg, VA~August 6, 2011
www.vabeautypageants.com
brown8329@verizon.net



Tiny Miss Fredricksburg
Fredricksburg, VA~August 13, 2011
www.vabeautypageants.com
brown8329@verizon.net




Tiny Miss Home
---
---