Author:
Anonymous
[ Edit | View ]
---
Date Posted:
05:44:10 07/24/14 Thu
---
***** Deadline is FAST APPROACHING for the South Alabama's Miss Heart of the USA State Pageant! FINAL DEADLINE TO ENTER IS AUGUST 6th! $1,000 being awarded at state and $5,000 being awarded at Nationals! If you won a preliminary you need to submit your confirmation to Ciera IMMEDIATELY! Her email is ciera@missheartoftheusa.com. Contestants compete in Self Introduction, Formalwear and have the option of competing in Casual Wear, Interview, Essay, Community Service & Photogenic! What you choose to compete in is up to you but Self Introduction, Formalwear and atleast ONE optional is required! Again, $1,000 is being awarded to the SUPREME BEAUTY and it can come from ANY AGE DIVISION! Request more information at www.missheartoftheusa.com/alabama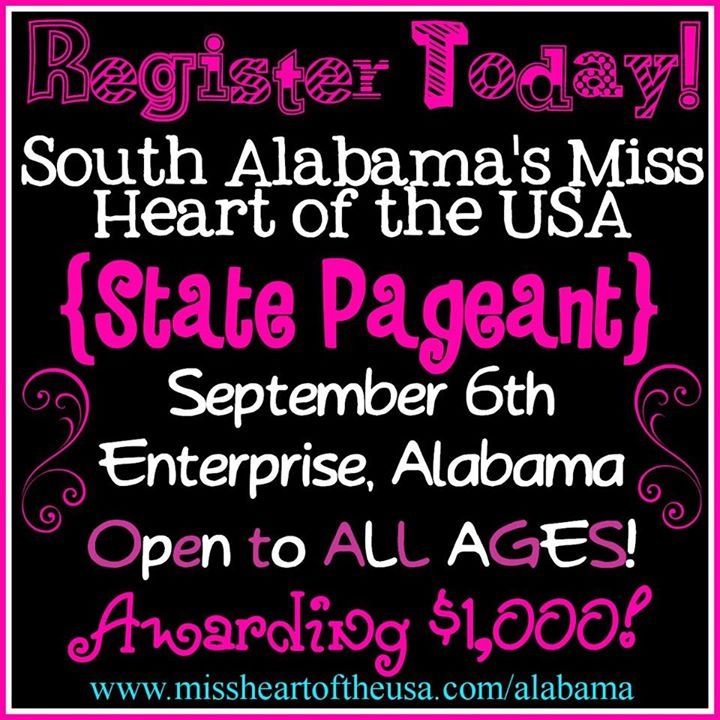 FREE PAGEANT
FREE PAGEANT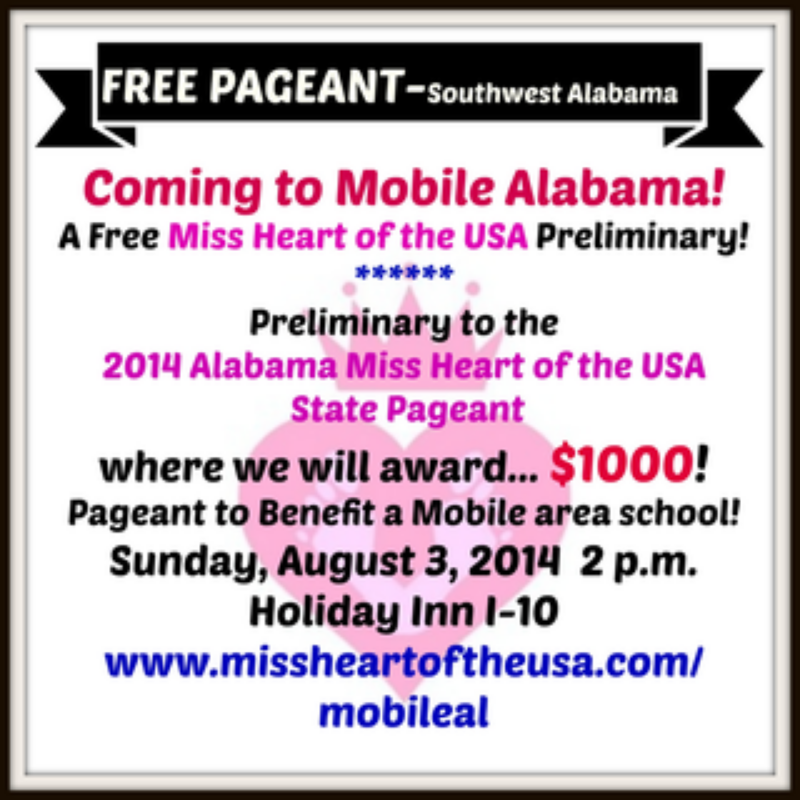 ***ATTENTION**ATTENTION***
***FREE PAGEANT***
Register Today!!!!
Join us as we stomp out hunger!!!
**Open to all ages**
**Only accepting 10 per division**
Let them know you were sent by Tiffany Miller!!!!




[ Post a Reply to This Message ]