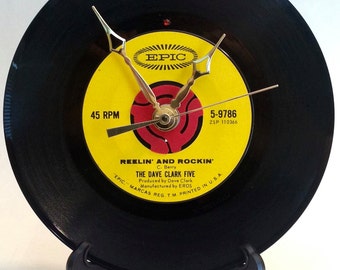 "Glad All Over" -- For fans of the Dave Clark Five
Welcome! This is the place to meet and discuss issues relating to the music of the Dave Clark Five. The rules are simple -- be considerate of others and post responsibly. Let's share our information and opinions and have fun!

The forum administrator/moderator can be reached directly at: vicsera@gmail.com

RIP, Michael George Smith,

Dec. 6, 1943 to Feb. 28, 2008.

One of the greatest voices in rock 'n' roll has been silenced. Thank you, Mike, for the memories and the music and the pure joy of "Glad All Over."

RIP, Dennis West Payton,

Aug. 11, 1943 to Dec. 17, 2006.

Thanks, Denis. We'll always remember.

RIP, Richard Huxley,

Aug. 5, 1940 to Feb. 11, 2013.

Thanks, Rick. What a great ride it was.