VoyForums Announcement:
Programming and providing support for this service has been a labor of love since 1997. We are one of the few services online who values our users' privacy, and have never sold your information. We have even fought hard to defend your privacy in legal cases; however, we've done it with almost no financial support -- paying out of pocket to continue providing the service. Due to the issues imposed on us by advertisers, we also stopped hosting most ads on the forums many years ago. We hope you appreciate our efforts.
Show your support by donating any amount. (Note: We are still technically a for-profit company, so your contribution is not tax-deductible.) PayPal Acct:
Feedback:
Donate to VoyForums (PayPal):
---
[ Next Thread | Previous Thread | Next Message | Previous Message ]

Date Posted: 23:15:35 08/24/12 Fri
Author:

Ravenbeauty
Subject:

Red Hot Spoilers, Rumors, News & More! Updated 8/24/2012!

Hey Guys,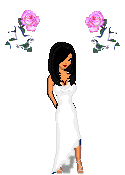 Happy Friday! You didn't think I would leave you forever did you? It's been a long ten months for my family and I, but I've copped a new attitude that could help to save my life. I am not listening to my doctors and their grim prognosis anymore. I have chosen to listen to a more powerful voice instead as he makes all the rules. God will decide when it's my time to go despite the cancer and despite my odds. I believe in the power of prayer, and I believe in my great lord above, and that's all I need. I am on a very strict regimen that I know in my heart is buying me more time, and although it's not been easy for me, it's giving me hope, and strengthening my immune system. Angiosarcoma results in painful surgery after surgery, however my latest surgery done on July 23, 2012 resulted in clear margins! This is the first time that my family and I have seen clear margins since October of 2011 when this all began! One small ray of hope that I am holding onto for dear life. My upcoming PET scan, due the last week of September, will tell the rest of the tale. Either way I am no longer preparing to die. I am preparing to live instead. Refusing Chemo has allowed me a strength I wouldn't have otherwise.

In that vein, I did something rather unusual recently, but I did it for very solid reasons. I sent copies of all my surgeries, pathology reports, and my entire medical file dealing with my battle with cancer to someone who is very near and dear to me and well respected within the industry. They were incredibly personal documents, but now there is someone else besides my family and I that can be a testament to my making it on my own without dangerous and poisonous Chemotherapy or further Radiation. My medical reports clearly state that I have refused Chemotherapy, and I have. If I make it another year, someone else who is well respected and loved out there can be a testament to the fact that I battled two cancers without using conventional treatment that would only weaken me and kill me faster than the cancer itself. As many of you know, we have extremely rare cancer genes in my family.

They went in for one cancer (Epithelioid Angiosarcoma of the breast leading to a radical Mastectomy with extra wide margins), and found that my primary Breast cancer from 2001 was growing back as well. I was told to get my affairs in order and I have. I have changed my diet completely, have given up on sugar, and have gone more vegan. I am ingesting about 40 Supplements and herbs per day, which specifically target blood vessel related tumors in particular, I drink a strong ESSIAC Tea infusion daily, and I am no longer radiating my food or eating foods that create an acidic environment, which only encourages cancer to grow. Thank you to the physicians that encouraged me to get my affairs in order as I have done just that (my way). I am thankful for every day. Every day is a gift.

Unless you are living under a rock, I know you are well aware of my new Radio show, and what a beautiful distraction it has been for me since it began in June, however so many of you have never stopped riding me over my column. I know you have missed it and wanted me to keep going, but I needed to think long and hard about doing so. I have a lot on my plate these days and cannot afford any negative energy, as it's lethal to someone like me who is fighting to survive. Twitter has changed a great deal for someone like me. Most can safely tuck themselves away behind either a credit card or a screen name used on any number of random message boards out there safely and without fear of retribution, but I cannot. I am easy Pickens and shooting the messenger has always been the best game in town.

I am not going to promise you that my columns will arrive on a specific day or that they will even be done bi-weekly or weekly, but that I will do my best given my circumstances and my current state of health. Please do not ask me specific questions about the show, as I will reveal anything that I feel I can safely pass on, here within these walls only. I am no longer spelling things out as I had gotten into the habit of doing before my battle with cancer began. Many of you can pretty much surmise who I am referring to in most instances when it comes to my casting scoops, but there will always be those who cannot and want it spelled out for them (because It's me taking the risk and not you, I am doing things in a way that makes me feel more comfortable in sharing). I have very extensive dated archives here that are very telling on just how good my sources have been over the years. As my dear friend actress Catherine Hickland, said on my show in June, what's true today, may not be true tomorrow because that's how fluid this industry is. We can only pass on what we are hearing at this point in time. Some or all of that could change with a pot of coffee behind closed doors tomorrow. The good news is that you can choose not to read me if any of this bothers you. For the many who have enjoyed my columns over the past 11 years, bon appétit and enjoy!

It's time to pull up a chair and grab a frothy, wickedly sinful, Caramel Frappe, and get ready for some industrial strength lather as we sail into our weekend on a bar of soap! The terrain has changed, but the game remains the same. For those of you who have worked tirelessly to save this beloved genre without accepting money or asking for hand outs, God Bless you! It's one thing to ask for money when you are truly doing it to help save the genre (and not yourselves), but it's another to line your pockets with greed and self-promotion. To those fearless leaders out there who have done this on their own time since April 2011 of last year despite the fact that there isn't a thing in it for them personally, please know that so many of us are truly grateful to you. You are our heroes in this thing now and always.

As I stated on my Facebook wall last night, the drains have become unclogged, and a few of my major casting scoops are about to become historical fact. Six months ago, I told you that I was hearing that a certain popular librarian would be returning to the fold and named her at the time (this can be found in my archives). I also told you that a major villain who I have personally adored for years would be behind all of what you are seeing now and that's all coming together my friends. You know what they say in Port Charles, One villain is never enough........

A game of musical shows is coming to a screen near you sooner than later. More than one performer will be jumping ship to join another show with a very familiar face at the helm. Not everyone is joyous with what has happened to their characters, and it shows. Look for a few baseball like tradeoffs coming soon (you win some...you lose some as they say).....

I told you months back that the dead shall rise again, and it will in spades my friend. I told you that Robin would be alive and that you would not be seeing a ghost, months before she even died onscreen with her so called ghostly apparitions beginning to appear, however she is not alone (I told you that she was taken and she was). You won't see this one coming. You will be looking through door (A) when it's door (B) you should be focusing on. Heather hasn't revealed everything just yet. Another has an even darker secret that will affect many lives leading to one major exit. This exit will not be pleasant for certain fan bases out there, but you need only turn the channel and all will not be lost....

Tick tock....tick tock...tick tock......

Lives hang in the balance in Port Charles, but the person who holds the key is nothing more than a front man for someone far more insidious and dangerous. One woman gets her heart broken the old-fashioned way, while another finds love with an enemy. I told you that a much beloved Quartermaine was returning, and nothing has changed (we just needed a good dose of liquid drainer to get those drains unclogged and moving again). Now that the show knows more about how much time they have, things will start moving at a faster pace with many surprises in store.

Connie isn't done, and Sonny's world gets even more complicated. Lulu and Dante have much to celebrate and with it comes my biggest scoop of all (the one that has been denied by everyone). She was merely held up since I first announced that they were going to move heaven and hell to get her back in July of 2011. I have stood by that scoop from day one, and there was a very good reason for doing so. They just needed to clear the path, and they are getting rather close as we speak..........

Two more "One Life To Live" alumni are crossing over (one will tie up loose ends leaving more mysteries on their way out the door). I'm sorry that someone led you astray out there about John and Sam being siblings as nothing could be further from the truth. It's coming and I suggest you guys brace yourselves for an 11.9 on the Richter scale. As someone who has no dog in the race, I will be able to breathe as always (knock on wood)......

An old face becomes new again, and a wedding may be on the horizon for one very surprising couple......

Before I go, make sure you check out this Sunday's show with my very special guest, actress Esta TerBlanche who won our hearts as Gillian on "All My Children"! Esta is a truly beautiful soul, and this show will be a special treat for her many fans out there! The show is this coming Sunday at 4PM Pacific Time-7PM Eastern Time! Just follow the link below on that day!

http://www.blogtalkradio.com/ravenbeautys-all-stars/2012/08/26/a-lovely-chat-with-the-exquisite-esta-terblanche

In addition, I want to send big hugs out to actor and director Stephen Macht (Trevor Lansing-GH) for making my show this past Sunday so incredibly special and unforgettable. What a magical show with an all time Hollywood great! Stephen discusses his friendship with Charlton Heston, and the reason he turned down the coveted role of Jean Luc Picard (and shares some really fun stuff about his time at GH)! If you missed the show live, it's a must listen! You can click on the link below, which will take you directly to the show! What a lovely time we had. God bless you Stephen and much love to you now and always my dear friend! XOXO!

http://www.blogtalkradio.com/ravenbeautys-all-stars/2012/08/19/sunday-brunch-with-actor-stephen-macht

For fans of Stephen Macht and his incredibly talented and handsome son Gabriel Macht, check out sibling Jesse Macht's wonderful music below! Gabriel and Jesse are collaborating and creating magic as we speak! I guess it's in the genes!

http://www.jessemachtmusic.com/

If you missed these wonderful shows the first time around, you can listen to them now! All incredibly wonderful and very special for me.......

My show with actress Erin Torpey (Jessica Buchanan-OLTL)!

http://www.blogtalkradio.com/ravenbeautys-all-stars/2012/08/03/catching-up-with-actress-erin-torpey-from-one-life-to-live

My show with actress Catherine Hickland and surprise guest actor Michael E Knight!

http://www.blogtalkradio.com/ravenbeautys-all-stars/2012/06/17/cat-magic-a-cozy-chat-with-actress-catherine-hickland

My Show with actress Julia Barr (who admits she has been reading my column for years)! What a treat that was for me!

http://www.blogtalkradio.com/ravenbeautys-all-stars/2012/07/15/a-cozy-chat-with-beloved-all-my-children-actress-julia-barr

My very important show on Alternative Remedies and treatments for Cancer!

http://www.blogtalkradio.com/ravenbeautys-all-stars/2012/07/01/the-cancer-industry-alternative-treatments-and-remedies

If you or someone you care about is battling cancer as I am, I have created an extensive cheat sheet from my in depth show on alternative cancer treatments below! It could help someone you love (I know that it has helped me)! Of course, you must always run everything by your doctors first, but please know that you do have options!

The Cheat Sheet From My Show On Alternative Treatments And Remedies For Cancer!

In closing, here is something that I hope inspires you and keeps you strong. It's my mantra these days, and it's keeping things positive for me. Stay strong and embrace each day! Much love to you now and always! May God Bless each and every one of you and keep you safe and warm! I love you! XOXO!

Surround yourself only with people who bring you true joy and true friendship. Toss the toxicity out of your life or let it weaken and destroy you. God sees everything we do. He knows the truth. He holds the key. For every cruel and false rumor, there is the truth, bright in it's resolve and pure in it's glory.....♥

My Facebook Page!

Have a beautiful weekend everyone! XOXOXO! :)

This disclaimer has always appeared in my columns over the years, and will continue to appear as usual. Please keep in mind that these are rumors, and any gossip or rumors found within, are completely unsubstantiated. I know this goes without saying for most of you, but there are many new readers out there as well. So far, my sources have been pretty darn good over the years, and I am truly grateful. It would be pointless to have a gossip column without gossip, so you will find both fact and unsubstantiated rumors within these walls. Also, please note that actors are contractually bound by gag orders. They are not allowed to reveal whether they are leaving or not, until the network gives them the green light to do so. Insisting that actors speak to rumors that involve their relationship with their respective shows, places them in a very awkward position. Please keep all of this in mind as you read my column (which will come out every other week). In addition, I can be wrong, and freely admit this. When my sources give me what they have, it's what they are hearing backstage at that moment in time. They are the first to admit that stories can be scrapped or rewritten, with casting decisions changing frequently. I respect their limitations, and so should you. Most of what I hear are very early rumblings, but I will keep nothing from you either way.


Last edited by author: Sat August 25, 2012 01:45:35 Edited 2 times.

[ Next Thread | Previous Thread | Next Message | Previous Message ]


---
Replies:

[>

Re: Red Hot Spoilers, Rumors, News & More! Updated 8/24/2012! -- ballerina (Dancingw/joy&defiance), 03:20:18 08/25/12 Sat [1]

So much to celebrate for you and your show, your continuing courage and strength in the face of this vile disease that walks with you. There is Another who walks with you that is stronger. Hang on to that Hand as it will never let you go. Thank to you and your sources for the scoops. They are much appreciated. Looking forward to Esta TerBlanche this coming Sunday. Prayers as always for your continuing victory darlin'!

---
---
[> Re: Red Hot Spoilers, Rumors, News & More! Updated 8/24/2012! -- llanviewlovely, 10:46:22 08/25/12 Sat [1]

God bless you Raven, you are so brave and I applaud you for doing things on your own terms. God is ultimately in control and don't you forget that he is STILL in the miracle working business!!

Thank you so much for the scoops, I am very excited to watch them all play out, can't wait to see who's switching networks!

As always, I send you lots of L-O-V-E and healing White light, luv ya Ravey!!

---
---
[> Re: Red Hot Spoilers, Rumors, News & More! Updated 8/24/2012! -- Hannah ((((healing hugs for you)))), 11:35:38 08/25/12 Sat [1]

Dear Ravenbeauty,

I have you in my thoughts and prayers every day, and continue to pray for your complete recovery. Remember how much God and all of us here love you! :)

---
[> [> Re: Red Hot Spoilers, Rumors, News & More! Updated 8/24/2012! -- Anna P. (:)), 08:12:23 09/02/12 Sun [1]

Dear Raven,

I am so happy for your clear margins!! HUGS!!! You have given us so many soap opera scoops in your posts that I can't even begin to guess who is who. BUT Thank you for posting them because it looks like a lot of fun to look forward to on GH! :) Take care of yourself, Raven! Love you! HUGS! :)

Anna P.

---
[> Re: Red Hot Spoilers, Rumors, News & More! Updated 8/24/2012! -- Gail ogradney, 11:48:03 08/25/12 Sat [1]

Thank you Raven...Always a pleasure!
Sounds like SB is out and GF is in?? That would make me very happy.

---
---
[> Re: Red Hot Spoilers, Rumors, News & More! Updated 8/24/2012! -- BW, 14:05:24 08/25/12 Sat [1]

Thank you for posting this. We are not on FB so this is the only way to truly see what you posted!

You are always being prayed for!

---
---
[>

What a comeback! -- Kyle, 17:35:51 08/25/12 Sat [1]

I've been really enjoying you on the radio, but truly missed these beauties! What a comeback! This was brilliant! You sound so strong and positive! Stay that way and never let anything or anyone bring you down! Long live the queen!

We love you!!

---
---
[> Re: Red Hot Spoilers, Rumors, News & More! Updated 8/24/2012! -- johnvalb, 02:35:58 08/26/12 Sun [1]

Raven- I hope you're doing well. I listened and really enjoyed your interview with Julia Barr and Erin T. I can't believe Erin is a mother- when I think of her - I still think of a child! Time flies

Thank you for your post.

I am happy to hear that Lucy Coe could be coming back-- she was always fun! In many ways Frank & Ron could make her the Dorian Lord of GH!

I wondered what would be with GF when news broke that JFP was heading there! If she comes back-- how many women could Luke have LOL........ Tracey, Anna and Laura! JFP on Y&R-- I wonder how long before Robin Christopher is in that cast? they seem to be fond of working with each other.

Hmmmmmmm old face becomes new????

Living Quatermaine-- I hope it's AJ but have a feeling it will be Alan.

Two OLTL cast members crossing over......... I assume one is Tea............ I hope the other is Natalie!

Again thanks

---
[> [> Re: Red Hot Spoilers, Rumors, News & More! Updated 8/24/2012! -- Phil, 22:32:20 09/23/12 Sun [1]

Isn't Tea already there....she is recurring so comes and goes. I was hoping it wss Victor, to finally wrap that up....and then perhaps Kelly?

---
[>

Re: Red Hot Spoilers, Rumors, News & More! Updated 8/24/2012! -- NoraDiva1 (Elated!), 02:51:36 08/26/12 Sun [1]

Beauty!!!!!!! Oh, how I have missed your columns (loving your show but color me greedy---I want it all:)...). Sending lots of love and prayers...and coming atcha on FB this weekend... xoxo

---
---
[> Re: Red Hot Spoilers, Rumors, News & More! Updated 8/24/2012! -- rapido (Go You), 08:40:17 08/26/12 Sun [1]

Hey Raven, glad to see you writing the column again. I'm excited about your clean surgical margins, that is huge for any cancer patient. Go You. How come 2 more OLTL people are crossing over and still no one from All My Children. I just don't get ABC, oh well. Stay strong Ravenbeauty.

---
[> [>
Re: Red Hot Spoilers, Rumors, News & More! Updated 8/24/2012! -- johnvalb, 09:39:57 08/27/12 Mon [1]

Rapido--- I agree 100%. Granted I was a huge OLTL fan, but always tuned into to see what what happening in Pine Valley with Erica and her gang! I was never a big fan of GH, but it now on my tivo in hopes it will keep the show on the air and to support Ron and Frank as I think they did wonders at OLTL and are doing it to GH too!
But for real................ why not get Kendall Heart in town...or Bianca (played by ER) to come in and help Kate thru her memories of her rape and at the newly opened Miranda Center in Port Charles. SOmething would be a nice gift to all the AMC fans! Maybe Edward could meet a ne wlove on line and it turns out to be none other then OPAL!!!!! How funny would that be!?!?!??!

---
[> Re: Red Hot Spoilers, Rumors, News & More! Updated 8/24/2012! -- Arenitas, 04:11:32 08/27/12 Mon [1]

Wow! How wonderful to hear you sounding like your old self! God has done some powerful things in you, girl, and I know He's not finished with you yet! Praying for you to know Him better and better every day.

---
---
[> Re: Red Hot Spoilers, Rumors, News & More! Updated 8/24/2012! -- Lois, 09:19:34 08/27/12 Mon [1]

My husband died in 2001 from prostate, bone, bladder cancer. Yes, he had chemo treatments, he participated in medical trials, he had one protocol after the other. He took monthly shots, plus daily medicines. At one time he had a list of medicines a whole page long. Sure I wonder if we did enough, could there have been something we missed to try, such as alternative ways. But everything, as we knew it, was tried for him. At the end there was nothing more to be done. We did everything we could do, we had to trust the doctors. I do not know if we did the right thing, one does not know. But we did all we could to our knowledge. T

---
---
[> Re: Red Hot Spoilers, Rumors, News & More! Updated 8/24/2012! -- Shanean Austin (Happy), 17:25:57 08/27/12 Mon [1]

As glad as I am got the spoilers I am even happier to hear you have clear margins!!! Yea Raven!!!! I am doing the happy dance. This supports the theory that chemo kills by destroying the immune system which we need to fight cancer!!! My husband is amazed. He is amazed how you too charge and did not give up!!! He also loves your cheat sheet!!! You are in my prayers and you will continue to be in my prayers!! Cancer is here to make money for the pharma industry. My husband is really tempted to say if he needs chemo in the future he may refuse it. With all the money being poured into cancer research a cure should have been found a long time ago. They do not want to hear about alternative therapies.

Shanean

---
---
[>

Re: Red Hot Spoilers, Rumors, News & More! Updated 8/24/2012! -- Rita (:-)), 07:15:15 08/28/12 Tue [1]

Raven, I have hardly ever (IF ever) posted here but I check in on you often and pray for you often as well. I just am so encouraged by your new attitude and wanted to pass along some encouragement of my own. Remember, dear Raven, that doctors only PRACTICE medicine and you are right -- God DOES have the final say-so. If you think you are doing the right thing, chances are YOU ARE. My mom was put on hospice May 2, 2002 - I'll never forget the phone call. She didn't have cancer, but had vascular dementia, had just suffered a stroke and had numerous other life threatening illnesses. That was 10 years ago. On May 5, 2012, we had a celebration because my mom, praise the Lord, IS STILL HERE. She has not gotten better per se, but she is stable and doing well. I just wanted to share that with you to remind you that just because the doctors say it's hopeless doesn't mean it is. I believe you will beat this, Raven. You will be the miracle that will make doctors scratch their heads. God is still in control. You are eating healthy and taking control of what goes into your body. You are further ahead in the game than most of us. What the devil meant for evil, God is making it for good. Your testimony is so powerful and I thank God that you have reconnected with the Creator. Raven, you are all good from this point on. You are loved more than you can even imagine and prayers on your behalf are working. May God continue to bless you and strengthen you. You are a walking miracle. :-) <3

---
---
[>

You have to be kidding me! LOL! --

Ravenbeauty

, 18:22:33 08/28/12 Tue [1]

Hey Guys,





This is NOT for the majority of you out there so please know that up front. Where in my column did I state that Lucy Coe was coming back THIS MONDAY? LOL! Where in my column did I state that ANY of the people that I only JUST spoke about THIS PAST FRIDAY were to be MONDAY'S surprise? Talk about a fast turnaround! I don't think so! Not even I am that good! LOL! Monday's surprise was ALREADY set in motion for the first arc of this story, and has NOTHING to do with anything that I JUST scooped. Where did I state that Cesar Faison would be a surprise THIS MONDAY? WHERE DID I STATE THAT THERE WOULD EVEN BE A SURPRISE THIS PAST MONDAY! WHAT! LOL!

You know, the old Raven would have been upset over having my words twisted again by the same people who have always tried to bring me down over the years in doing this column, but the new Raven has learned a lesson. The new and improved Raven is actually amused, and thinks they need to buy glasses, and take a course in reading comprehension.

The more seasoned Raven would have told you that the actor playing TJ was being replaced that day when I put out some casting call information, but the new Raven gently released the information citing that it could be a call for a completely new character and stayed away from stating outright what I knew to be true on that day (that TJ was being recast). I like the new and improved Raven. She's been to hell and back over the past ten months, and she's learned some things from it. She's wiser, stronger, and knows what's most important at this stage in her life (healing and remaining positive and focused). The new Raven knows that there will always be those people out there who will try to bring me down, hurt me, misconstrue my scoops, lie, never allow me credit for anything unless it doesn't happen fast enough for them, and do all they can to hurt me in any way possible.

The new Raven is grateful for every day, and for the many lovely friends and supporters she has out there. The new Raven realizes that the majority of you GETS it. I didn't write this past Friday's column, and the many that went before it, for nearly 11 years, for THEM. I wrote it for YOU. In that vein, I will continue to enjoy the shows that I am doing (they have been such a blessing) and the columns that I can manage to get out to you when I am able to do so. The things that have been placed back into the hopper again, will all be revealed in their own time, but thankfully, things have become fluid again. Enjoy the shows. Enjoy the columns. Enjoy life! I love you guys! XOXO! ♥♥♥

Please follow the discussion we have going about this on my public Facebook! LOL! Just scroll down to my latest status report!

Click Here For My Facebook!

P.S. Don't forget to tune in this coming Sunday to a very special treat for "One Life To Live" fans everywhere! Join me for a special show with actor Dan Gauthier this Sunday, September 2, 2012 at 4PM Pacific Time-7PM Eastern Time! Much love to you guys out there! Have a beautiful week! See you on Sunday! XOXO! :)

http://www.blogtalkradio.com/ravenbeautys-all-stars/2012/09/02/a-special-sunday-with-actor-dan-gauthier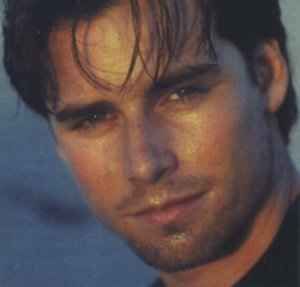 Last edited by author: Tue August 28, 2012 18:31:05 Edited 1 time.

[ Edit | View ]

---
[> [>

Re: You have to be kidding me! LOL! -- Woo Hoo!, 01:19:18 08/29/12 Wed [1]

ScottyB is a known douchebag who accuses celebrities of being on drugs, and now he's accusing you of something that never even appeared in your column. He looks like a fool right now because we all read your column, and there was nothing about Lucy or anyone else coming on Monday. You didn't even mention a Monday surprise. He's so dumb that he doesn't even realize that it was FV that tweeted that there was a surprise coming on Monday and you said nothing. I am so glad to see this change in you. You have grown as a person and made us love you even more. You are truly a class act my dear. Have a look at your facebook girl! Everyone is laughing with you! XO!



[ Edit | View ]

[> [> Re: You have to be kidding me! LOL! -- DWinPhx, 16:38:32 08/29/12 Wed [1]

I like the new Raven too! ;) Bullies (cyber ones included) just like to get a rise out of people and looking at them with amusement rather than annoyanve just bursts their bubbles.

Looking forward to the DG interview - hoping there's no softball involved - with oltl off the ABC airwaves, i'm hoping for gloves-off frank talk about how ABC's treated him and others.

---
[> Re: Red Hot Spoilers, Rumors, News & More! Updated 8/24/2012! -- Norma, 02:51:19 08/29/12 Wed [1]

That's so much for the update. I don't have facebook and have missed your scoops so much.

---
---
[> Re: Red Hot Spoilers, Rumors, News & More! Updated 8/24/2012! -- monika, 04:30:05 08/29/12 Wed [1]

Now that the show knows more about how much time they have, things will start moving at a faster pace with many surprises in store.






Eeek! How much time DO they have??






I'm thrilled that Miss Lucy (named my cat after her... ) will be back, as well as Laura, Duke... love seeing Jax again. I assume Lucky can't be far behind. And this body-napping has got to involve Victor Lord -- boy I want Todd to know that he didn't kill his bro'!

(So very, very, very happy to see your column back Raven!!! Thank you!!!)

---
---
[> Re: Red Hot Spoilers, Rumors, News & More! Updated 8/24/2012! -- Raquel (Ecstatic), 07:49:42 08/29/12 Wed [1]

I am so in love with your spoilers about Steve Burton coming to fruition. I've been saying since the dropped serial killer storyline you spoiled that that was who you meant and I got told I was an idiot and that SB re-upped and denied it and blah blah blah -- this was on a small scale, I can only imagine the BS you constantly have thrown at you. I just want to take out an ad at a certain site saying TOLD YA DWEEBAGES!

So glad to see your column again and love your positive energy and never ending fight. You make being a soap fan fun for me. There are times where your columns are the only reason I hang on with any interest at all. Thanks again for the time, effort and sacrifice you put into this.

---
[> [> Re: Red Hot Spoilers, Rumors, News & More! Updated 8/24/2012! -- amy, 08:45:20 09/01/12 Sat [1]

Raven I am so glad that you are still hanging in. You are really inspriational.

Can you share anything on Rebecca Herbst or Eizabeth?

---
[> Re: Red Hot Spoilers, Rumors, News & More! Updated 8/24/2012! -- Kitkat, 07:19:00 09/01/12 Sat [1]

I'm still puzzling over the return of a "much beloved Quartermaine". Would AJ be considered "beloved"? Emily? I think Alan is the only one worthy of the title.

---
---
[>

Re: Red Hot Spoilers, Rumors, News & More! Updated 8/24/2012! --

Ravenbeauty

, 06:15:13 09/03/12 Mon [1]

Hey Guys,

If you have any questions or comments that you would like me to pass on to actor Dan Gauthier during my show tonight, please feel free to leave them here or email me (or call into the show tonight)! The call in number is (646)595-2127 and press 1 after the short recording begins welcoming you to Blogtalk Radio! Much love to you! XOXO!

Click Here For My Show With Dan Gauthier!
---
[> [> Re: Red Hot Spoilers, Rumors, News & More! Updated 8/24/2012! -- johnvalb, 05:13:13 09/06/12 Thu [1]

Hi Raven---
I have some questions for Dan........
1. do people still know him from the movie TEEN WITCH?? That was a cult movie classic!!

2. out of every actor to play Kevin- I think he did the best job BY FAR. He made the character likeable... which many before him could not do. He seemed to have a loyal fan base from OLTL and even with his fellow castmates....was he as shocked as we the fans were that he was let go?

thanks

---
[> Re: Red Hot Spoilers, Rumors, News & More! Updated 8/24/2012! -- Wendelyn (Sullivan), 08:47:45 09/12/12 Wed [1]

I was wondering if Jack Wagner will be returning to GH anytime soon... and if Kristina Wagner is still on the show.. When they mention her, we never get to see her.. I would so love to see a Frisco and Felecia reunion...

---
---
[> Re: Red Hot Spoilers, Rumors, News & More! Updated 8/24/2012! -- L., 10:18:35 09/14/12 Fri [1]

Hi Raven,

This is my first post here but I've been reading your column for years. You are an amazing woman, so strong, so graceful, so kind, so generous. Thank you for being you and good luck with your fight. I wish there was something I could do to help you... You are always in my prayers.

About the spoilers... You were right, AGAIN! About SB leaving and Genie coming back! I knew you were right! i always trust you! That's why I need to ask you more about McBam: is it really happening? You said it is and that made me So happy (did you watch yesterday' episode, with them almost kissing in the rain? OMG!) I was hoping Mcbain and Sam would find the baby together but Soaps in Depth shows that JaSam are reuniting... I know that your spoilers are usually true and SB is leaving... just wondering... am I getting my hopes up? Is there anything else you can tell us about what will happen after he leaves? How will Sam raise her child? Will John help her? I'm guessing Natalie will come to Gh too... Are you sure McBam is still happening?

Thank you for your help. I know you have bigger problems to worry about so I understand if you don't reply.
Again, wish you all the best. You deserve it!

---
---
---
[ Contact Forum Admin ]
---
Forum timezone: GMT+8
VF Version: 3.00b, ConfDB:
Before posting please read our privacy policy.
VoyForums(tm) is a Free Service from Voyager Info-Systems.
Copyright &copy 1998-2019 Voyager Info-Systems. All Rights Reserved.