VoyForums Announcement:
Programming and providing support for this service has been a labor of love since 1997. We are one of the few services online who values our users' privacy, and have never sold your information. We have even fought hard to defend your privacy in legal cases; however, we've done it with almost no financial support -- paying out of pocket to continue providing the service. Due to the issues imposed on us by advertisers, we also stopped hosting most ads on the forums many years ago. We hope you appreciate our efforts.
Show your support by donating any amount. (Note: We are still technically a for-profit company, so your contribution is not tax-deductible.) PayPal Acct:
Feedback:
Donate to VoyForums (PayPal):
---
[ Next Thread | Previous Thread | Next Message | Previous Message ]

Date Posted: 07:15:15 08/28/12 Tue
Author: Rita (:-))
Subject:

Re: Red Hot Spoilers, Rumors, News & More! Updated 8/24/2012!
In reply to: Ravenbeauty 's message, "Red Hot Spoilers, Rumors, News & More! Updated 8/24/2012!" on 23:15:35 08/24/12 Fri

Raven, I have hardly ever (IF ever) posted here but I check in on you often and pray for you often as well. I just am so encouraged by your new attitude and wanted to pass along some encouragement of my own. Remember, dear Raven, that doctors only PRACTICE medicine and you are right -- God DOES have the final say-so. If you think you are doing the right thing, chances are YOU ARE. My mom was put on hospice May 2, 2002 - I'll never forget the phone call. She didn't have cancer, but had vascular dementia, had just suffered a stroke and had numerous other life threatening illnesses. That was 10 years ago. On May 5, 2012, we had a celebration because my mom, praise the Lord, IS STILL HERE. She has not gotten better per se, but she is stable and doing well. I just wanted to share that with you to remind you that just because the doctors say it's hopeless doesn't mean it is. I believe you will beat this, Raven. You will be the miracle that will make doctors scratch their heads. God is still in control. You are eating healthy and taking control of what goes into your body. You are further ahead in the game than most of us. What the devil meant for evil, God is making it for good. Your testimony is so powerful and I thank God that you have reconnected with the Creator. Raven, you are all good from this point on. You are loved more than you can even imagine and prayers on your behalf are working. May God continue to bless you and strengthen you. You are a walking miracle. :-) <3

[ Next Thread | Previous Thread | Next Message | Previous Message ]


---
Replies:

[>

You have to be kidding me! LOL! --

Ravenbeauty

, 18:22:33 08/28/12 Tue [1]

Hey Guys,





This is NOT for the majority of you out there so please know that up front. Where in my column did I state that Lucy Coe was coming back THIS MONDAY? LOL! Where in my column did I state that ANY of the people that I only JUST spoke about THIS PAST FRIDAY were to be MONDAY'S surprise? Talk about a fast turnaround! I don't think so! Not even I am that good! LOL! Monday's surprise was ALREADY set in motion for the first arc of this story, and has NOTHING to do with anything that I JUST scooped. Where did I state that Cesar Faison would be a surprise THIS MONDAY? WHERE DID I STATE THAT THERE WOULD EVEN BE A SURPRISE THIS PAST MONDAY! WHAT! LOL!

You know, the old Raven would have been upset over having my words twisted again by the same people who have always tried to bring me down over the years in doing this column, but the new Raven has learned a lesson. The new and improved Raven is actually amused, and thinks they need to buy glasses, and take a course in reading comprehension.

The more seasoned Raven would have told you that the actor playing TJ was being replaced that day when I put out some casting call information, but the new Raven gently released the information citing that it could be a call for a completely new character and stayed away from stating outright what I knew to be true on that day (that TJ was being recast). I like the new and improved Raven. She's been to hell and back over the past ten months, and she's learned some things from it. She's wiser, stronger, and knows what's most important at this stage in her life (healing and remaining positive and focused). The new Raven knows that there will always be those people out there who will try to bring me down, hurt me, misconstrue my scoops, lie, never allow me credit for anything unless it doesn't happen fast enough for them, and do all they can to hurt me in any way possible.

The new Raven is grateful for every day, and for the many lovely friends and supporters she has out there. The new Raven realizes that the majority of you GETS it. I didn't write this past Friday's column, and the many that went before it, for nearly 11 years, for THEM. I wrote it for YOU. In that vein, I will continue to enjoy the shows that I am doing (they have been such a blessing) and the columns that I can manage to get out to you when I am able to do so. The things that have been placed back into the hopper again, will all be revealed in their own time, but thankfully, things have become fluid again. Enjoy the shows. Enjoy the columns. Enjoy life! I love you guys! XOXO! ♥♥♥

Please follow the discussion we have going about this on my public Facebook! LOL! Just scroll down to my latest status report!

Click Here For My Facebook!

P.S. Don't forget to tune in this coming Sunday to a very special treat for "One Life To Live" fans everywhere! Join me for a special show with actor Dan Gauthier this Sunday, September 2, 2012 at 4PM Pacific Time-7PM Eastern Time! Much love to you guys out there! Have a beautiful week! See you on Sunday! XOXO! :)

http://www.blogtalkradio.com/ravenbeautys-all-stars/2012/09/02/a-special-sunday-with-actor-dan-gauthier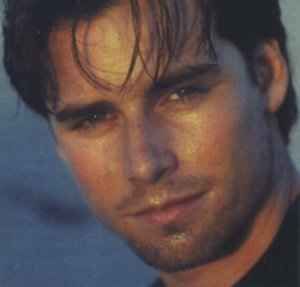 Last edited by author: Tue August 28, 2012 18:31:05 Edited 1 time.

[ Edit | View ]

---
---
[> [>

Re: You have to be kidding me! LOL! -- Woo Hoo!, 01:19:18 08/29/12 Wed [1]

ScottyB is a known douchebag who accuses celebrities of being on drugs, and now he's accusing you of something that never even appeared in your column. He looks like a fool right now because we all read your column, and there was nothing about Lucy or anyone else coming on Monday. You didn't even mention a Monday surprise. He's so dumb that he doesn't even realize that it was FV that tweeted that there was a surprise coming on Monday and you said nothing. I am so glad to see this change in you. You have grown as a person and made us love you even more. You are truly a class act my dear. Have a look at your facebook girl! Everyone is laughing with you! XO!

---
---
[> [> Re: You have to be kidding me! LOL! -- DWinPhx, 16:38:32 08/29/12 Wed [1]

I like the new Raven too! ;) Bullies (cyber ones included) just like to get a rise out of people and looking at them with amusement rather than annoyanve just bursts their bubbles.

Looking forward to the DG interview - hoping there's no softball involved - with oltl off the ABC airwaves, i'm hoping for gloves-off frank talk about how ABC's treated him and others.

---
---
---
[ Contact Forum Admin ]
---
Forum timezone: GMT+8
VF Version: 3.00b, ConfDB:
Before posting please read our privacy policy.
VoyForums(tm) is a Free Service from Voyager Info-Systems.
Copyright &copy 1998-2019 Voyager Info-Systems. All Rights Reserved.