Non-profit ad served by VoyForums...
---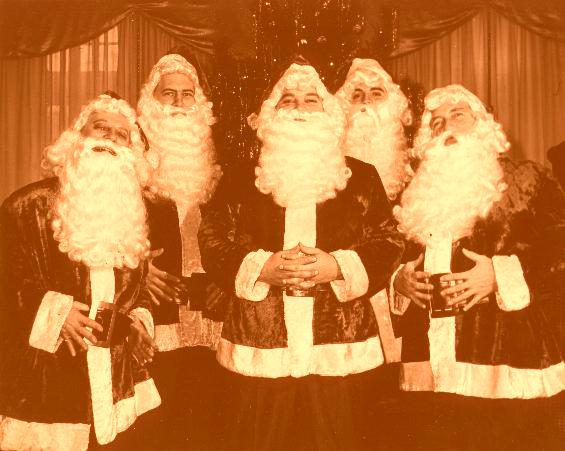 Pittsburgh Radio and TV Nostalgia
Welcome!

This is the place where you can discuss Pittsburgh radio and television of the past -- "Cordic & Company"..."Groovy QV"..."Party Line"..."Good night, good luck and good news tomorrow."....Action, Instant and Eyewitness News....Pork the Tork, the Daddy-O of the Rad-i-o...Paul Shannon's Adventure Time....Hank Stohl and Knish...."Bowling for Dollars."...."Chiller Theater"...."The New Sound of 13Q"..."Uncle Ed"..."Buzz and Bill"..."The Stereo Z"..."The Gunner" and "The Possum"..."Yoi" and "Double Yoi"...you pick the topic.

This is the place to reminisce, set up tape trades, recommend websites and publications and ask those "whatever happened to..." questions.

Whether you're talking about KDKA, Double-Double, WEEP, 96KX, WIIC, WTAE or ANY station or personality of the past, this is the place for the discussion.

It's easy to post so get started today!

Be sure to check the links at the bottom of this page for more great Pittsburgh radio memories.

THIS WEEK'S PHOTO: Forty nine years ago this month, KQV's Fun Lovin' Five donned Santa suits for a holiday promotion. From left to right: Hal Murray, Tom Lee, Big Steve Rizen, Chuck Brinkman and Dave Scott. This photo is from former KQV program director John Rook via Jeff Roteman's KQV tribute website. (posted 12/15/14).

---
---
Links:

Jeff Roteman's KQV Tribute site: http://user.pa.net/~ejjeff/jeffkqv2.html

Rege Cordic archive: http://regecordic.com/

[ Contact Forum Admin ]



---
Forum timezone: GMT-8
VF Version: 3.00b, ConfDB:
Before posting please read our privacy policy.
VoyForums(tm) is a Free Service from Voyager Info-Systems.
Copyright &copy 1998-2012 Voyager Info-Systems. All Rights Reserved.