Male Pageant Forum
---
This board is for the rational, civilised discussion of male pageants and their fans worldwide.

Please be curteous to all who visit here, posts or replies that bash, contain unacceptable language or not pertaining to male pageants will be removed.

---
No Advertising Banner Ads not related to Male Pageants allowed
(That includes child pageant ads)

---
Special notice: Please when posting picutres, size them at a reasonable size, not too big, so the page can download faster, pics that are too big from this point on, I will have to delete.

Also please credit the source of where the pictures you post comes from.
Thank you all for your cooperation.
Next international men pageants:
This board was created on October 22nd, 2001
---
Links to men pageant titleholder lists:
Manhunt International titleholder list
Mr World titleholder list
Mr International titleholder list
Mr Intercontinental titleholder list

*** All lists above courtesy of Jimmy's Pageant Page ***, if you want to visit there, click here
Mr Tourism International titleholder list
---
*** Links to male pageant websites ***


Male pageant links
*** Links to some popular pageant websites ***
---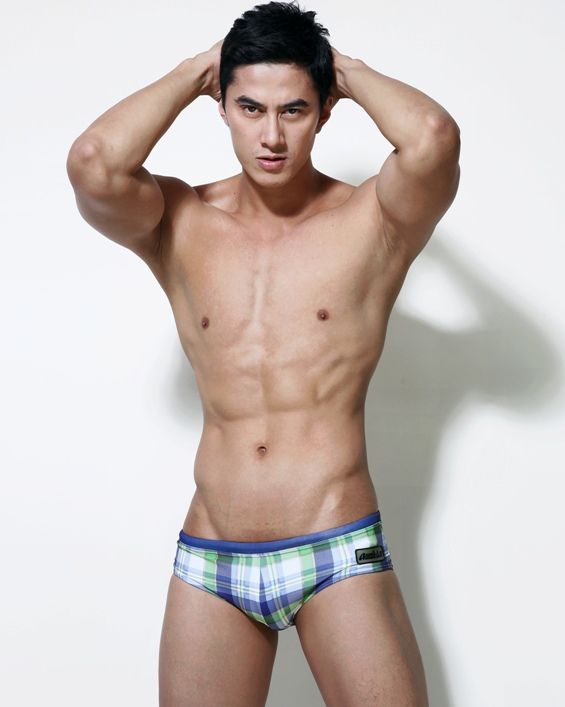 *** Picture courtesy of Manhunt International Organization ***
For more info on him go the official Manhunt Int'l site here: ( www.manhunt.com.sg)

Voting is now online for all interested to vote for Mr Internet Popularity, click here for details.



Francisco Escobar, Mr World 2012 from Colombia


Go to the official Mr World site here


Ryan Terry, Mr International 2010 from Great Britain


Amaury Doble, Mr Earth 2011 from Puerto Rico

***Picture courtesy of Misters of Puerto Rico***

---
Message Board Links are at bottom of page

---
Subject: THE FINAL of Hari ng Negros 2009, a male pageant in Southern Philippines


Author:
Aaron Garcia (my bet won!)
[ Edit | View ]

---

Date Posted: Tuesday, June 30, 05:07:59pm


---

The Hari ng Negros pageant is considered to be the most popular male pageant in the country. The annual parade of princes is part of the celebration of the city charter anniversary of the island of Negros' city-in-the-sky: CANLAON.
MELRICK in swimwear entrance
The final pageant night on May 27 in Canlaon City had my favorite Prince of Tayasan walking like a hip-hop kid in the Barong Tagalog portion and for this, he failed to make it to the Top 10 cut. Prince of Bacolod was in trouble with the new braces he had after a dental cosmetology, he was without the expected winsome smile. He also failed. The remaining semi-finalists were the princes from Talisay, La Libertad, San Carlos, Canlaon, Calatrava, Dumaguete, Pamplona, Bais, Bindoy and Vallehermoso. With almost all of my bets making it to this level in the competition, I did so well in my facebook forecast.

Body-painting champ Prince of Vallehermoso gave the best answer in the semi-final round but the facial make-up made him look arrogant and a bit less masculine. Mister Photogenic awardee Prince of Pamplona missed the second point in his answer to question on the two roles of a Hari ng Negros. Prince of Calatrava also failed to share a complete thought. The screams of the young ladies in the audience did not save their favorite Prince of Bais when he failed to expound on his answer. And hometown favorite and the one with the best smile Prince of Canlaon also failed to give a confident answer.

The Final 5 round had The Prince of La Libertad on the lead with outstanding over-all performance specially in the swimwear portion, Prince of Talisay who harvested a good number of special awards with his high energy street-dance glory as the clincher, Prince of San Carlos who gave an impressive answer on the question about Philippine tourism, Prince of Dumaguete whose aura of confidence was beaming all-night long, and the one with the humble presence Prince of Bindoy who started to impress the judges when the Guest of Honor Miss Earth 2008 Karla Paula G. Henry asked him, "What is the common weakness among men?" The Prince of Bindoy, a sophomore Accountancy student from Silliman University, answered "it's pride that leads men to a common weakness: not being able to handle rejection specially when they try their very best to get a girl's approval and only to be rejected...."

In the Top 5 round, Prince of Talisay struggled to answer the question from Prince of Bindoy, "If you will be become a rock, how hard would you want yourself to be?" After a long dead air, Prince of Talisay managed to express, "I want a diamond." With this answer, the crowd's favorite to win the crown failed to be among the Top 3 princes. Prince of Dumaguete also failed when asked by Prince of San Carlos to describe Canlaon to a blind person, he sounded like a politician talking about Canlaon being a paradise, a land of progress and a place of friendly people.

In the Top 3 are Best in Swimwear and Best Ramp Model awardee Prince of La Libertad MARK GARGOLES, the youngest and the tallest bet Prince of Bindoy MELRICK CALIJAN and the Best Personality for Commercial modeling awardee Prince of San Carlos RHAMRIC SIMPRON. Both Mark and Rhamric considered knowing God as the point rebirth in their own life stories when asked to reflect on the pageant's theme "Arise the Phoenix." Melrick pointed-out a simple Phoenix-like experience in his life and that is being on stage as a Hari ng Negros aspirant, he explained, "this is a totally new experience for me and being here feels like being reborn to a new challenge." With all three tackling well the final question, the pageant ended with a triple-tie in the final tally of points. The Chairman of the Board of Judges, acclaimed film director Mario J. de los Reyes, had to break the tie and the youngest phoenix was chosen. With his humble presence and gift of innocence, Melrick Calijan arises to be king so unexpectedly.