Male Pageant Forum
---
This board is for the rational, civilised discussion of male pageants and their fans worldwide.

Please be curteous to all who visit here, posts or replies that bash, contain unacceptable language or not pertaining to male pageants will be removed.

---
No Advertising Banner Ads not related to Male Pageants allowed
(That includes child pageant ads)

---
Special notice: Please when posting picutres, size them at a reasonable size, not too big, so the page can download faster, pics that are too big from this point on, I will have to delete.

Also please credit the source of where the pictures you post comes from.
Thank you all for your cooperation.
Next international men pageants:
This board was created on October 22nd, 2001
---
Links to men pageant titleholder lists:
Manhunt International titleholder list
Mr World titleholder list
Mr International titleholder list
Mr Intercontinental titleholder list

*** All lists above courtesy of Jimmy's Pageant Page ***, if you want to visit there, click here
Mr Tourism International titleholder list
---
*** Links to male pageant websites ***


Male pageant links
*** Links to some popular pageant websites ***
---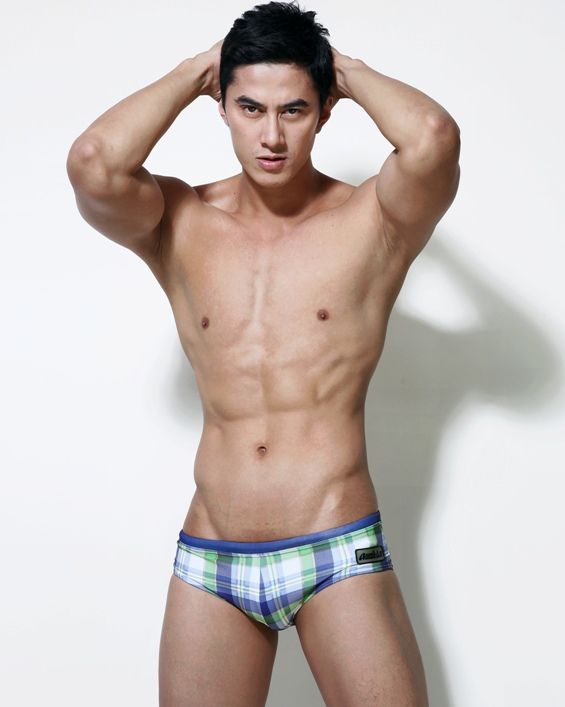 *** Picture courtesy of Manhunt International Organization ***
For more info on him go the official Manhunt Int'l site here: ( www.manhunt.com.sg)

Voting is now online for all interested to vote for Mr Internet Popularity, click here for details.



Francisco Escobar, Mr World 2012 from Colombia


Go to the official Mr World site here


Ryan Terry, Mr International 2010 from Great Britain


Amaury Doble, Mr Earth 2011 from Puerto Rico

***Picture courtesy of Misters of Puerto Rico***

---
Message Board Links are at bottom of page

---
Subject: The brazilian GUSTAVO GIANETTI, MISTER WORLD 2003, is dad.


Author:
Divulg Ação
[ Edit | View ]

---

Date Posted: Sunday, October 14, 02:14:17pm


---

The brazilian Gustavo Gianetti, Mister World 2003, is dad. His son, Pietro, was born in the morning of August 17 weighing 3.410 kg and measuring 51 cm.

Gustavo, lovingly says: "My son is beautiful, and full of health."

How curious, note is that month of August is very lucky for Gustavo: on August 9, the brazilian won the title of Mister World 2003.

Among an exchange of diaper and another, Gustavo divides itself between courses of interpretation, works as a model and the obligations of the last year of the college of law.

Good luck, dad! ...

Look at the pictures...






grau10.net

Replies:
Subject: INTERNATIONAL MAN 2007 PRESS RELEASE


Author:
IP Team
[ Edit | View ]

---

Date Posted: Thursday, November 22, 07:26:28am


---

TARO ALEXANDER NORDMARK ,INTERNATIONAL MAN 2007


(l-r Lucas Gil, Fahrani, Alex, Reinaldo)


The charming and personable Mister Sweden captured the hearts and votes of the judges and was proclaimed as INTERNATIONAL MAN 2007. Alex is a student and model from Stockholm. He has modeled in Europe and Asia, and with his new title, he is ready to conquer the rest of the world.

The panel of 6 very accomplished judges include Senior Editor of Cleo Indonesia Herlina Halid, Director of Carrie Models International Jane Liong, President of Australian swimwear company Beach House Creations Kara, General Manager of John Robert Powers Indonesia Rita Tjahjono, Ketut Iriana and President of TM Management Teddy Sudjadi.

The audience was treated to an extravagant performance by Nyoman Sura Dance Company. Sura is a gifted contemporary Balinese dancer. He has performed all over Indonesia as well as Japan, Malaysia, Singapore, Germany, USA and Switzerland.

The contestants competed in three areas of competition – interview, beachwear and evening wear. The panel narrows the list to 5 finalists and then voted for their final choices. Indonesia's international supermodel, Fahrani, dressed in a spectacular haute couture gown creation by Raden Sirait, crowned the new winner with a symbolic Balinese royalty crown.

Final Results:

INTERNATIONAL MAN 2007 – Taro Alexander Nordmark of Sweden
1st Runner Up – Reinaldo Natanael Samosir of Indonesia
2nd Runner Up – Lucas Gil of Brazil

Top 5 – Jemmy Jin Yin Yan of China and Jonas Brazil of Fernando de Noronha

EXR Style Award – Jemmy Jin Yin Yan of China

Photogenic Award – Jemmy Jin Yin Yan of China

Spirit Award – Immanouil Petrou of Greece



INTERNATIONAL MAN 2007 is proudly sponsored by Men's Health Indonesia, Cleo Indonesia and the Novotel Nusa Dua Bali Hotel and Residences.

The successful inaugural event was also supported by Carrie Models International, EXR, The Party Gods, Beach House Creations, John Robert Powers Indonesia, TM Management, Beard Papa Indonesia, Coffee Bean and Tea Leaf, Celebrity Fitness, Jhanabali Abadi Tour and Travel, Soemario Photography, Bali Moon, Billabong, Waterbom, Everyday Spa, Sriwijaya Air, Yongki Komaladi, Oka Diputra, Raden Sirait, Nivea Men, Albert Make Up and Hair, Wina Holiday Villa and Partner in Crime.


PRESS CONTACT:

John Michael Pupella
President The Mister Indonesia Organisation

JohnPupella@gmail.com

Replies:

Lucas Gil of Brazil was ROBBED of this title !!!! (NT) -- Kyle Hosier, Thursday, November 22, 09:31:07am
Wow, i love the concept... They use Supermodel from their country to crowning the winner. Very very nice outfit from the supermodel! I love the Indonesian dress! Hmm... I think, this is a Model Contest, not Male Pageant. Where are the national costume or talent? I guess that's the uniqueness of this contest! It's exciting! and standing applause, great set of winners! (NT) -- Hakuna Matata, Thursday, November 22, 10:34:55am
I thought it was funny how Global Beauties describes him as half-Swedish and half-Japanese/Chinese....what is wrong with this sentance?? :) (NT) -- Tiki Java, Thursday, November 22, 06:48:56pm
Subject: Again, the show excited everybody


Author:
Jacky
[ Edit | View ]

---

Date Posted: Monday, August 13, 01:14:23am


---


More than 600 women paid pilgrimage to Mr. Hong Kong contest on Aug 11. Benjamin Yuen, 26, won the Mr. HK title finally after falling behind Hu Zhiwei who won the mature category. The organizers adopted a creative competition system this year. The 12 contestants were divided into young category and mature category. After the audience selected the winner for each category, the remaining 10 contestants still had a chance to compete for a spot to challenge the 2 category winners. Benjamin made it and defeated the winners finally.

Benjamin may have a better look than his predecessors, but his winning is still controversial. He had nipple piercing, which is uncommon among Chinese, and was asked to take it off before the competition. A magazine recently published a photo showing him and a girl facing each other closely with their tongues stuck out. He was also cast in a Category 3 (18+) film 3 years ago, in which he fighted, smoked and showed his butts...

Mr. Hong Kong Winner, Benjamin Yuen, 26, 177cm, 72.5kg


Mature Category Winner, Hu Zhiwei, 25, 176cm, 66kg
After posing daringly in the rehearsal, his modern dance in the talent segment won many hearts. It was the best performance in the Mr. Hong Kong contest history.


Young Category Winner, Michael Chiu, 20, 183cm, 81.5kg
He won by his physique and brilliant personality.


More photos


Replies:
Subject: Mister Philippines 2007 Pageant


Author:
Pageant Fan
[ Edit | View ]

---

Date Posted: Tuesday, July 10, 08:08:40am


---



Mr. Philippines 2007 winners (From Left): 2nd Runner Up - Carsten Ertel of Germany; Mr. Philippines-International Man - Nino Sazo of Canada; Mr. Philippines-International - Ian Leonel Porlayagan of Nueva Ecija; Mr. Philippines-ExpoWorld - Michael Raymond Lim of Manila; 1st Runner Up - Michael Koegel of Germany.

The first ever Mr. Philippines was staged last night, July 8, 2007, at Palacio de Maynila in Roxas Blvd. At stake were three titles: Mr. Philippines-International, Mr. Philipines-ExpoWorld and Mr. Philippines-International Man. The winners will represent the country in the following prestigious pageants for men: Mister International 2007 will be held in Mexico City, Mexico in October; Mister ExpoWorld International will be held in Guatemala sometime in November and The International Man pageant will be held in Jakarta, Indonesia in December.
At the onset, fourteen men vied for the chance to represent the country in international pageants; and they were: Michael Raymond Lim (Manila) - formerly a member of the Men of Provoq; Carsten Ertel (Germany); Jose Bernardo Roa (Cagayan de Oro); Ian Leonel Porlayagan (Nueva Ecija) - finalist at Mr. Philippines - World 2007, Joaquin Casado (Cebu); Dennis Barrion (Cavite) - of Ginoong Filipinas 2007; Genesis Cabrillas (Baguio) - of Ginoong Filipinas 2007; Rico Lazaro (Cavite); Robert Pare (General Santos); Nino Sazon (Canada) - of the defunct group 604; Louie Stefan Zambarrano (Manila); Gilbert Malabanan (Caloocan); Michael Koegel (Germany); Christian de la Cruz (Ilocos Norte).

Michael KoegelCarsten Ertel
Ian Porlayagan Nino Sazon
Dennis BarrionRaymond Lim
candidates in swimwear

This brood of gorgeous individuals was trimmed down to seven: Michael Raymond Lim, Carsten Ertel, Jose Bernardo Roa, Ian Leonel Porlayagan, Joaquin Casado, Nino Sazon and Michael Koegel. Among these seven were chosen the winners and their runners up: 2nd Runner Up - Carsten Ertel; 1st Runner Up - Michael Koegel; Mr. Philippines-International Man - Nino Sazo; Mr. Philippines-International - Ian Leonel Porlayagan and Mr. Philippines-ExpoWorld - Michael Raymond Lim.
The special awards that night were handed out to the following: Mister Photogenic-Ian Leonel Porlayagan; Best in Swimwear-Michael Koegel; Misters Talent-Nino Sazo and Carsten Ertel; Mister Personality-Jose Bernardo Roa; Best in Formal Wear-Christian de la Cruz.



Ace photographer Wesley Villarica spent a day taking their photographs at his Parallax Studio in Makati. Beauty queen, model and comebacking actress Bing Pimentel gave the candidates personality enhancement workshops. Frederick Peralta provided the official swimwear. The candidates were featured in a special fashion show modeling the creations of Raoul Ramirez, choreographed by Catalino Figueroa. The event was hosted by the lovely Angel Aquino and was produced by Robert Delgado's L'Atelier Talent School. (with excerpts from an article at www.globalpinoy.com




Replies:
Subject: RP's SEXIEST MEN of 2007


Author:
james
[ Edit | View ]

---

Date Posted: Monday, July 02, 03:51:43am


---

91. Kian Kazemi, PBB2 Housemate, Kapamilya


92. Alexander Aquino, Mr. International 2001, Model


93. Adrian Zabala, Viva Hot Men, Model


94. Lem Pelayo, Commercial Model


95. Peiman Borja Gomari, Mr. Philippines World Contestant, Model


96. Bruce Quebral, PBB2 Housemate, Kapamilya


97. Dion Ignacio, Starstruck Season 1 contestant, Kapuso


98. David Eric Poarch, Blogger, Nomad


99. Bim Cecilio, Model


100. Terence Baylon, Actor - Twilight Dancers


The Top 20 Poll is ongoing, visit www.starmometer.com and vote now!!!

Subject: Philippine-Europe Supermodel 2007 Winners


Author:
Frederick-Germany
[ Edit | View ]

---

Date Posted: Tuesday, May 22, 05:58:17am


---



Philippine-Europe Supermodel 2007 Winners

from l-r: Angelo Dietze,17y.o,186cm,Germany(2nd runner-up),Catherine Simon,16 y.o,175 cm,Belgium(2nd runner-up),Bernie Burvenich,19 y.o.,172 cm,Belgium(Winner),Michael Koegel,19 y.o,180 cm,Germany(Winner),Elena Quiambao,23 y.o,173 cm,Germany(1st runner-up)and Carsten Ertel,18 y.o.,182 cm,Germany(1st runner-up)

* All of them will compete in different pageants in the Philippines:

* Mutya ng Pilipinas (confirmed) in June
* Ms. Philippines-Earth (confirmed) next year
* Mr.Philippines (confirmed) in July
* Ms. Teen-Philippines ( to be confirmed )

There were 20 male and 40 female candidates who competed last Saturday May 19,2007 in Stadthalle, Bonn-Bad Godesberg, Germany. Candidates came from different parts of Europe ( Germany,Belgium, Netherlands, Norway, France..etc). It was a successful show under the Kapasinan ng mga Pilipino sa Aachen e.v. (Eric and Eden Penalosa -organizers) .Hosts of the show were Arnel Ignacio and Joel Torre. Show director and choreographer Frederick Lobaton.

Subject: Just watched Mister World on Star World


Author:
eric
[ Edit | View ]

---

Date Posted: Monday, April 09, 08:14:19pm


---

Just watched the Mister World pageant. And I must say, I am impressed with the presentation - opening number, introduction of the contestants, even the intermission number, compared this from the 2003 pageant, this is way better.

The opening video comsist of showing sites of Sanya, even saying a message of wisdom, strength, harmony, balance - this opening video reminded me of the opening video of Miss Earth - but the Mister World's is better (for me). Then the opening number features fan dancers with the delegates wearing chiongsam dresses with fans as props. I have to admit it but i liked their opening number better than Miss World - yeah there were mistakes - a lot of mistakes, but I got a hand it to the guys, they still made it work.

A lot of people complained China being in the top 12. In the pictures he did not impress me. But after watching him, I think HE deserves to be there. Other delegates who did not make a good impression on the pics for me but looked hot were Russia, Canada, Panama, England, and Mexico.

I was pretty upset with some delegates who looked good on their pics but when you watch them they looked average: USA, Venezuela, Dominican Republic, Germany - they looked good in their pics, but when you watched them, they look average.

Spain, Brazil, Chile and Cosa Rica all impressed me on their pics and on TV especially Spain and Brazil - which is why they deserve the top spots. But I think Spain really deserve the title - even if some pics he didn't look good, but he has a high end fashion look that the organizers are probably looking for.

For me I did not get why India and Lebanon made it. I would replace them with Panama, England, Russia, or Canada.

Wellm that's my opinion

Replies: